Keep Calm and Carry On. Sometimes, things don't go exactly according to plan. But what's important is how you handle the situation and do something to move onward.
Fast forward to the morning of our hike. I was with my friends — Hazel, Luigi, RJ, Mark, Juvilyn  — and other joiners of HappyFeet Adventures. We all arrived safely at Barangay Ampucao, Itogon for registration. Then, we prepared ourselves for the long day. We put our jacket on as the weather was cold.
Later on, Jettross of HappyFeet Adventures, our event organizer, introduced us to our tour guides. Then, they told us the do's and don'ts which had already slipped my mind by the time they said it because I was already excited to start the trail and witness the sunrise. After that, we had a bit of stretching. The sun was already up and I was a bit sad because I didn't have the chance to use the headlights I bought for my friends. Anyways, I couldn't talk to the sun and tell him to stop rising and wait for me could I?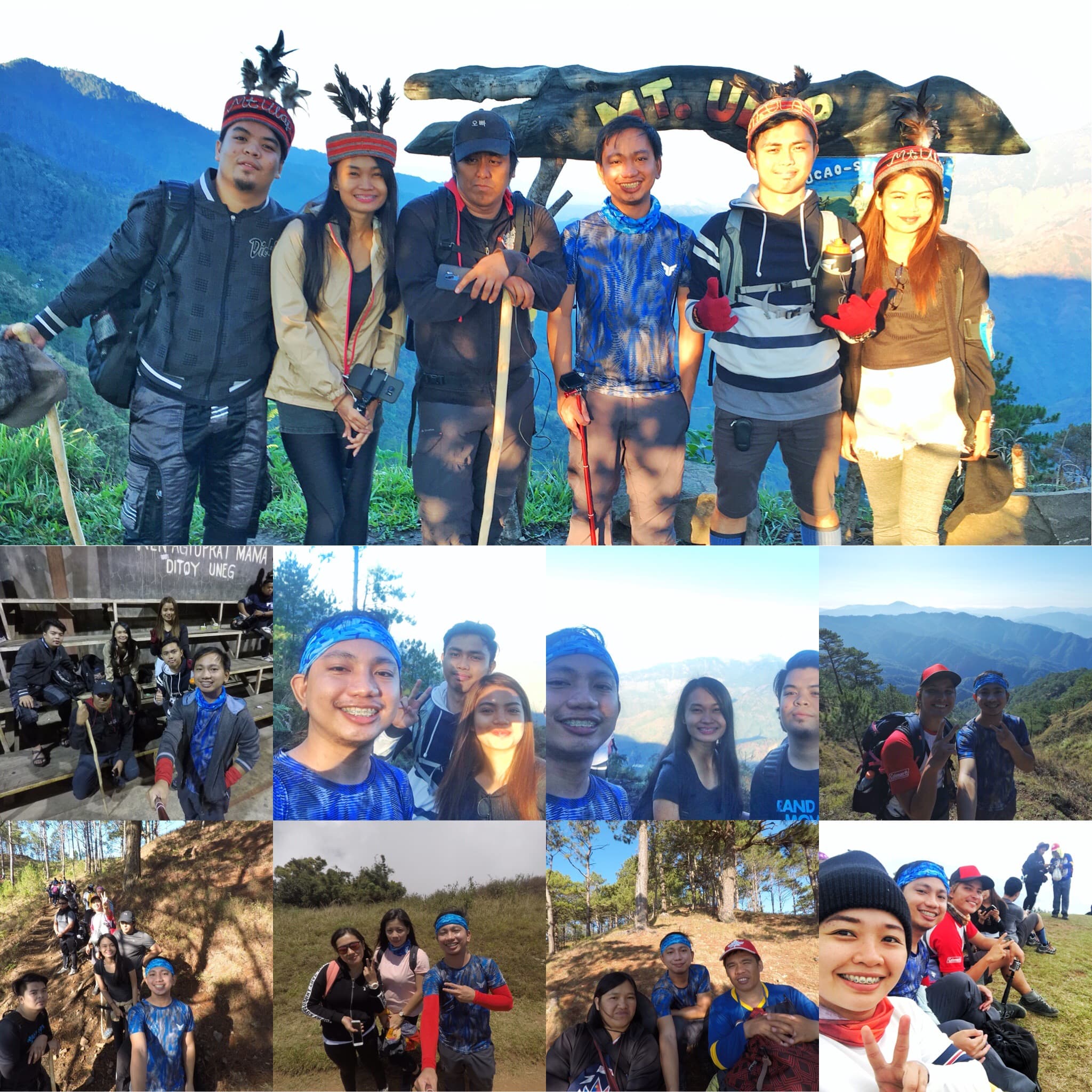 A few moments later, our hike to Mt. Ulap finally started. No more hiccup to stop us. Since then, magnificent views welcomed us along the way — slope of grassland ridges, sea of pine trees, stunning landscape of mountains. Most of us stopped in every possible point of attraction for an unlimited photo ops. We only had a limited time though. But then, our appreciation for this incomparable beauty is limitless.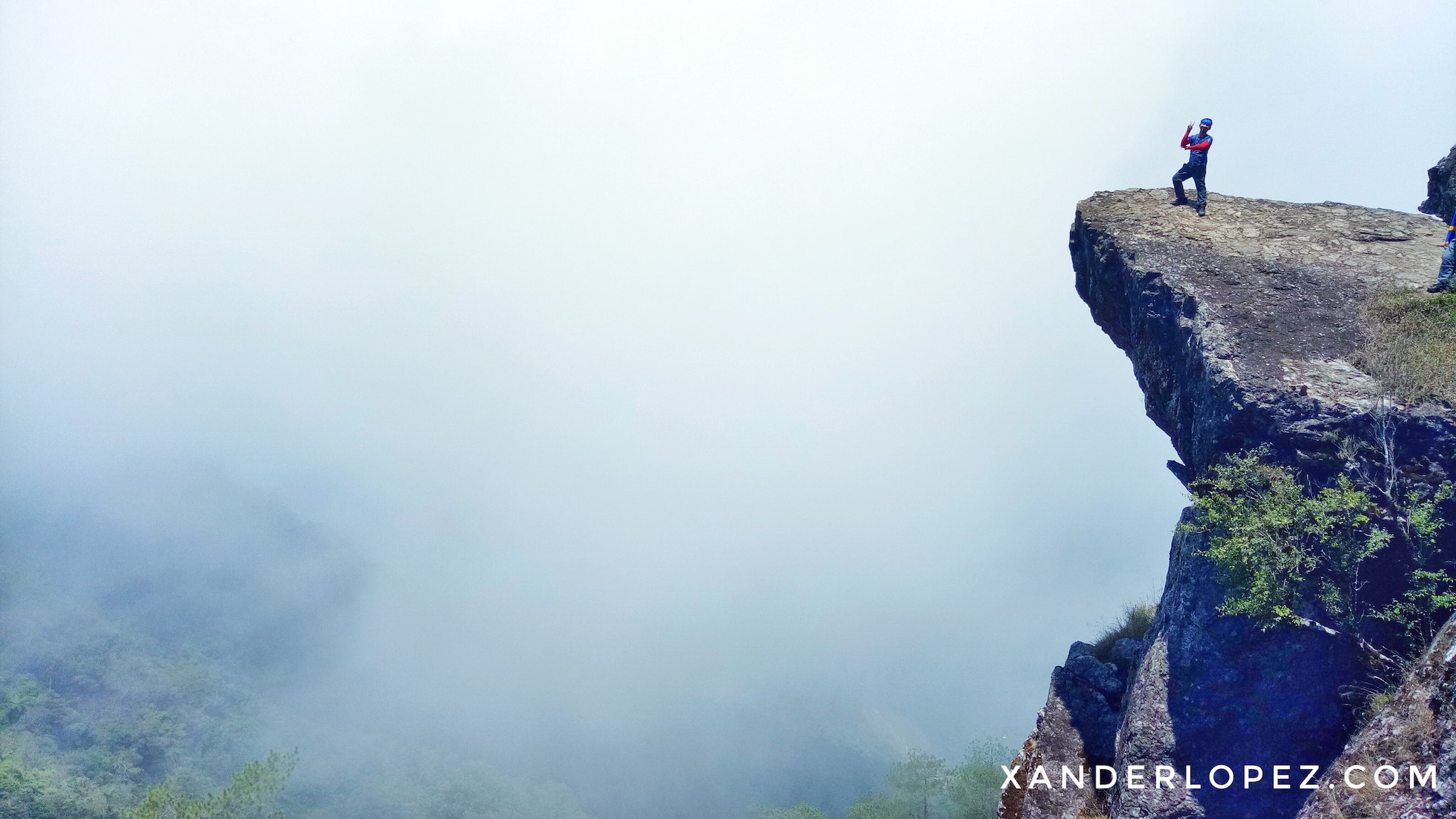 Throughout the series of ascents and descents, crowd also accompanied us. Especially at the Gungal Rock, the visual highlight of the trail where we waited for hours just to have a fast 10-second picture taking because it also have to accommodate tons of other people. It wasn't that marvellous that time because there was no clearing at all — clouds hid the view. Though we still didn't miss the opportunity to take photos on it. Something to look forward to if I decided to climb this rock again for revenge.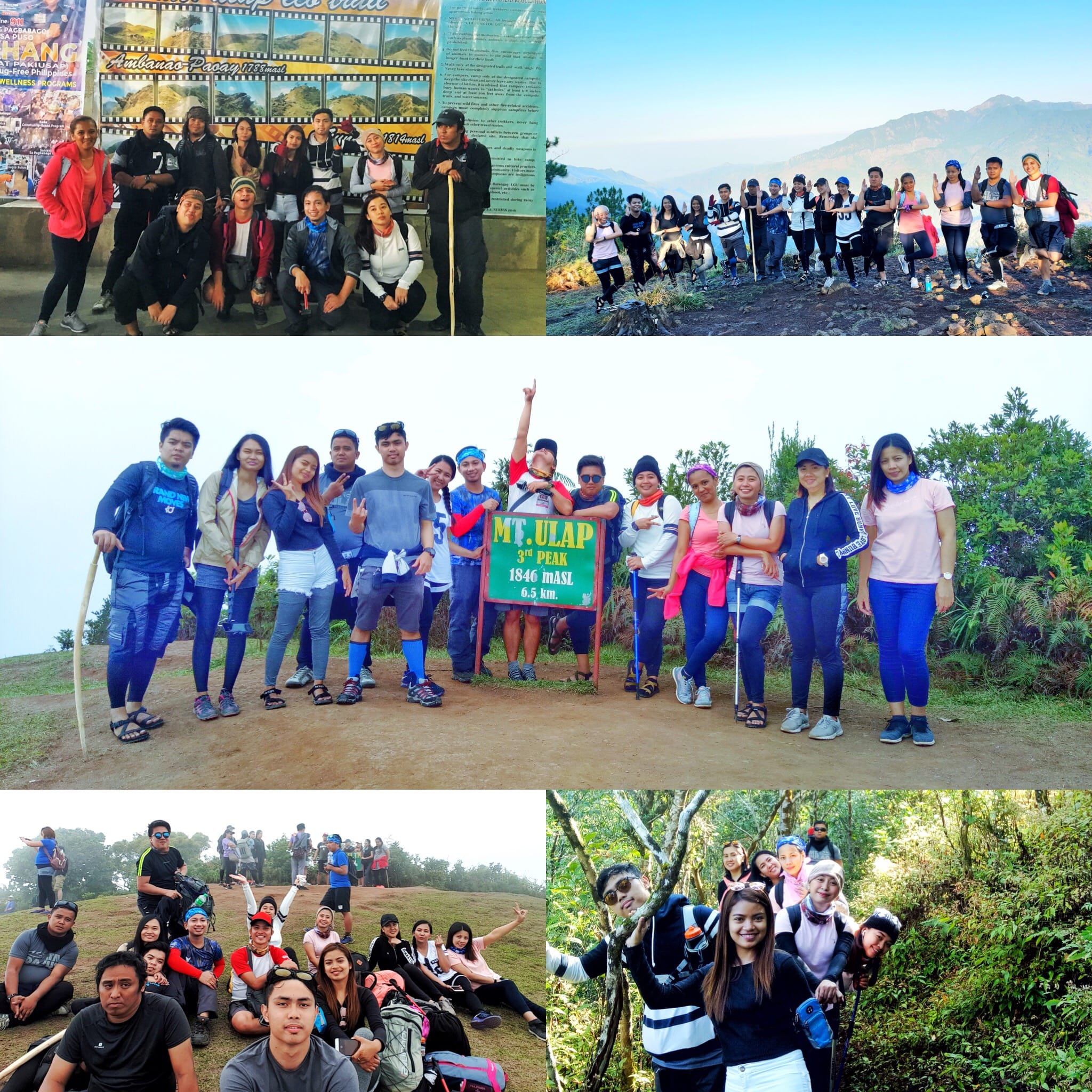 While we were resting, I asked Jett a question, "Won't you have enough of it? Going here in Mt. Ulap often?". Without hesitation he said, "No. This is a beautiful place and I won't get tired of going here". He has a conviction on his voice and I believe him. He also told me about the humble beginnings of HappyFeet Adventures. Before, it was just a do-it-yourself event with his friends and co-workers. Eventually it grew bigger and also catered other people. His passion for travelling has turned into his business of helping others who also want to take a trip to various places. He mainly organizes packaged tours and let people in all walks of life to join. Travel, earn and enjoy.
We moved on to the trail. While at the camping site, we took more photos; several of them were jump shots. Our tour guide Ate Liza has already mastered the trick of capturing our mid-air stunts.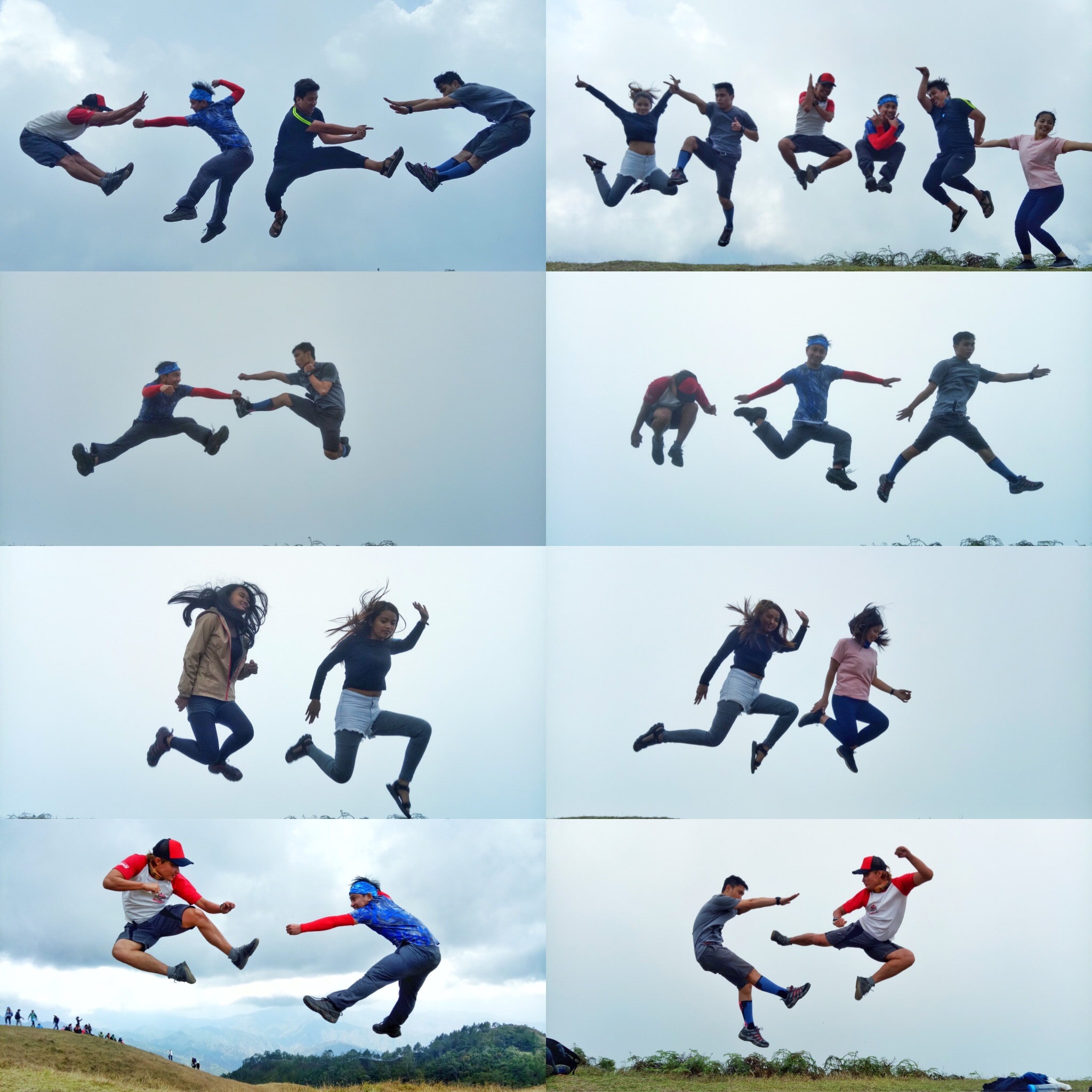 Time ticked fast. We have to go. The trail continued for another hour. There were chain of stores where we stopped and ate. It rained sporadically. There was a panic buying of a big blue plastic bag that could be turned into a raincoat for P20. I was over protected. I wore that plastic raincoat, jacket, and an umbrella. While walking, it was sweat which made me wet, not the rain. Should've had a good base clothe.
We stopped again in a sari-sari store. We waited for everyone in our group to arrive. One of the moments I was waiting for finally came: the raffle for a bluetooth speaker. At first I thought it was just a gimmick to attract joiners, that it was just an honestly misplaced information on the itinerary posted on Facebook. But then it happened. And I was surprised. Now I wanted to win.
Jett stood on the corner while holding his phone with a spinning wheel game containing all of our names. The person will be eliminated from the game once the marker of the spinning wheel stops on his name. Unfortunately, I was the first one out. Sigh. No more chance of winning. Then, our names were called one by one. Later on it came down to two. Eventually, Mark won. He was so happy to win this game of chance and receive the most coveted bluetooth speaker. It turned into one of the highlights of the day.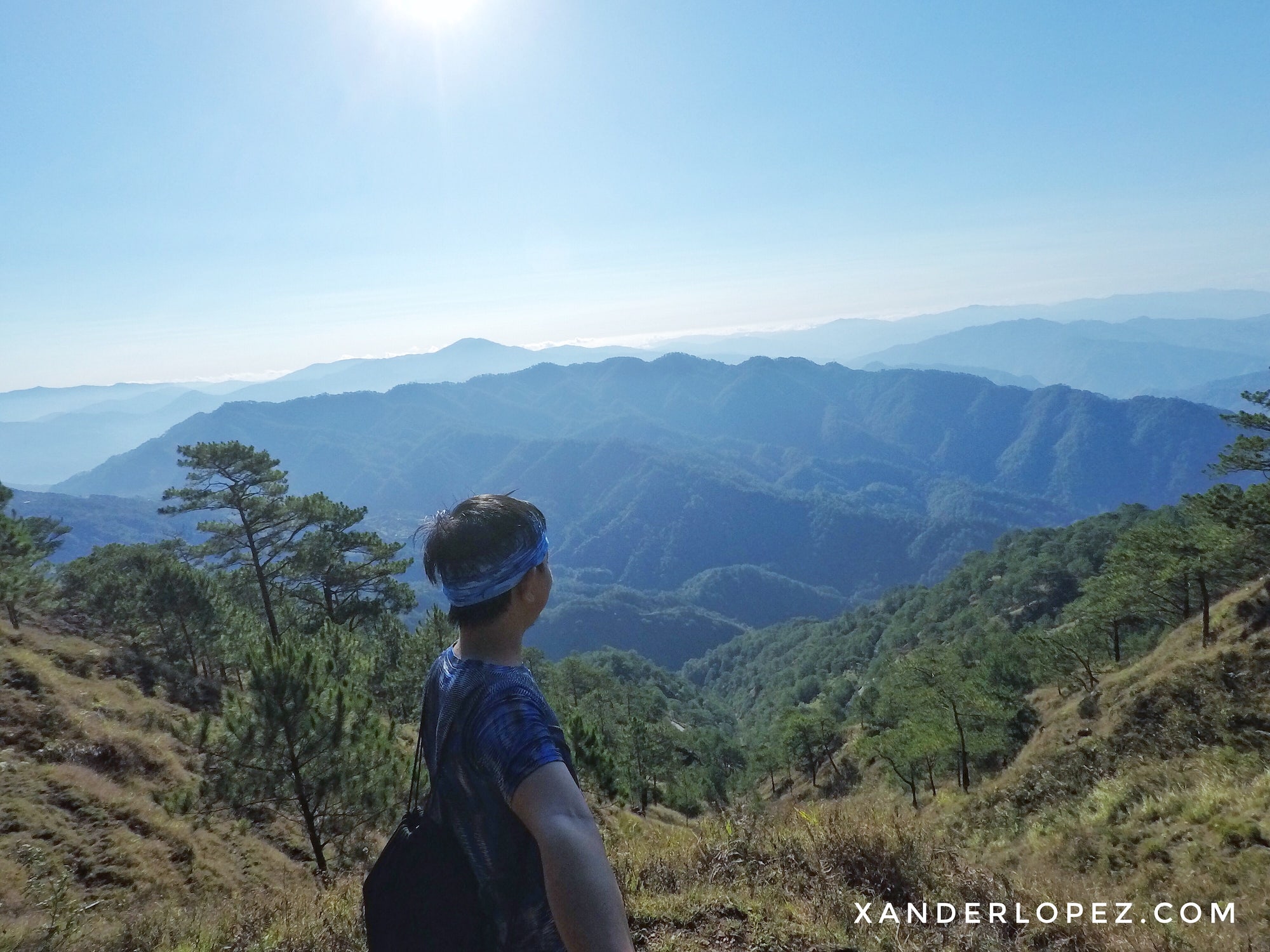 Then we descended. Aside from the hanging bridges, I was also able to glance at the simple way of life the people have in the villages. They must already got used to the flock of people going there. Furthermore, I think, tourism has become one of their main sources of income. Like the place where we had a cold shower for P20.
Few moments later, when everyone was finished taking off the mud and sweat from their body, Jett ask the group to gather round. Then, one by one, he asked us about our feedbacks — in our event, to our tour guides and to him, our organizer. Everyone openly spoke their mind. I like it how we were given a chance to discuss what went well and what went wrong. It was not just an open forum which allowed us to reflect and evaluate the event for our own improvement, but it was also a venue which opened a possibility for friendships to start. Unusual but really good.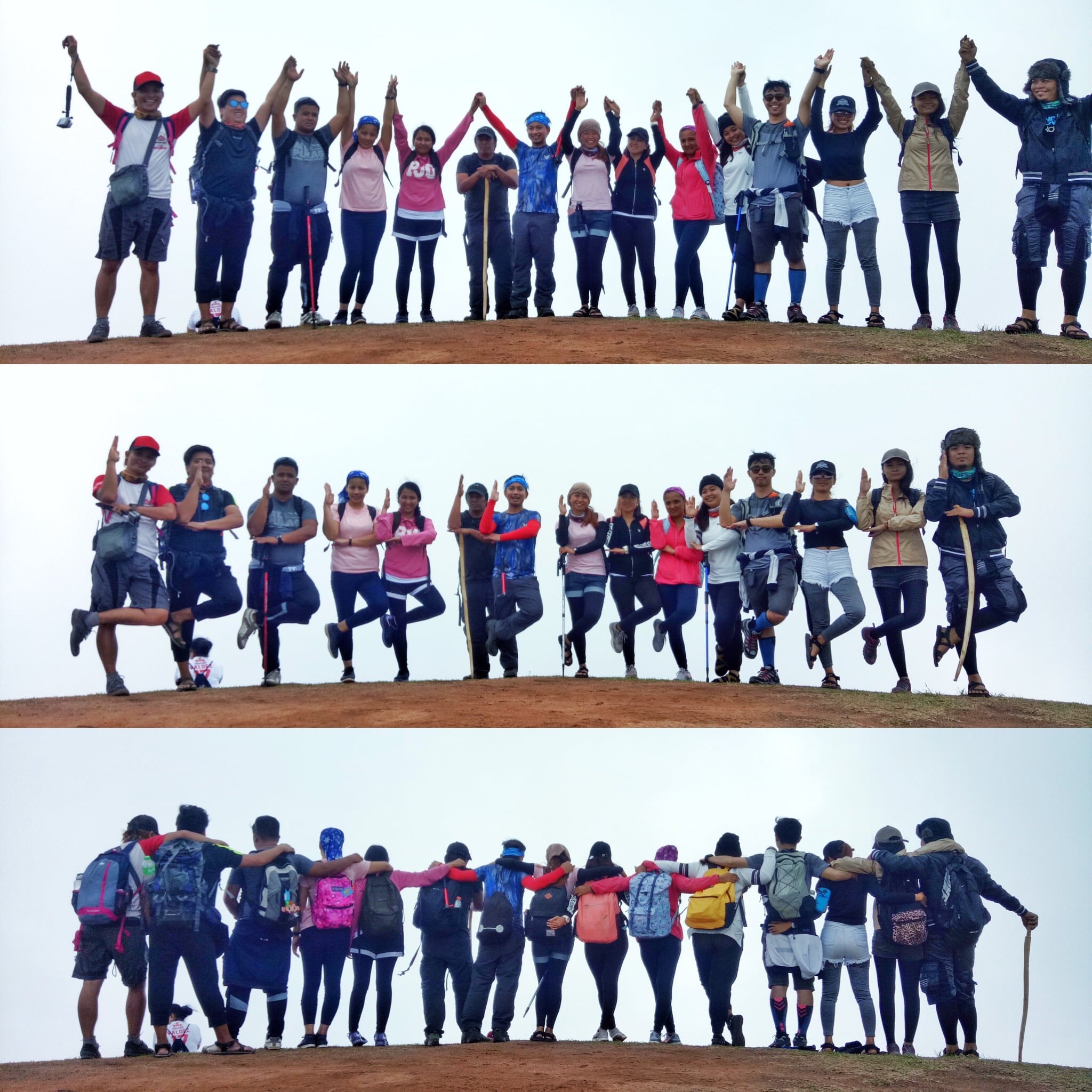 Then, came the time for us to ride in our van again and depend our lives on the hands of our reckless driver. He was late last night. I became frustrated as the hour passed by without him coming to fetch us and take us to where we should've been hours ago. I was already at the brink of thinking that the event will be cancelled and all of us will go home brokenhearted. But Jett did everything on his power to contact the driver and his supervisor to send us another van.
Fortunately, two hours later, our original driver came. There was a bit of confrontation between the two but then everything got settled down. Then, as if the driver made up for the lost time, he revved up the engine. He accelerated every chance he got, almost never minding the other vehicles along the way. If there were speed cameras around, he might have been caught several times and never would've cared about it at all. Luckily we all arrived safe.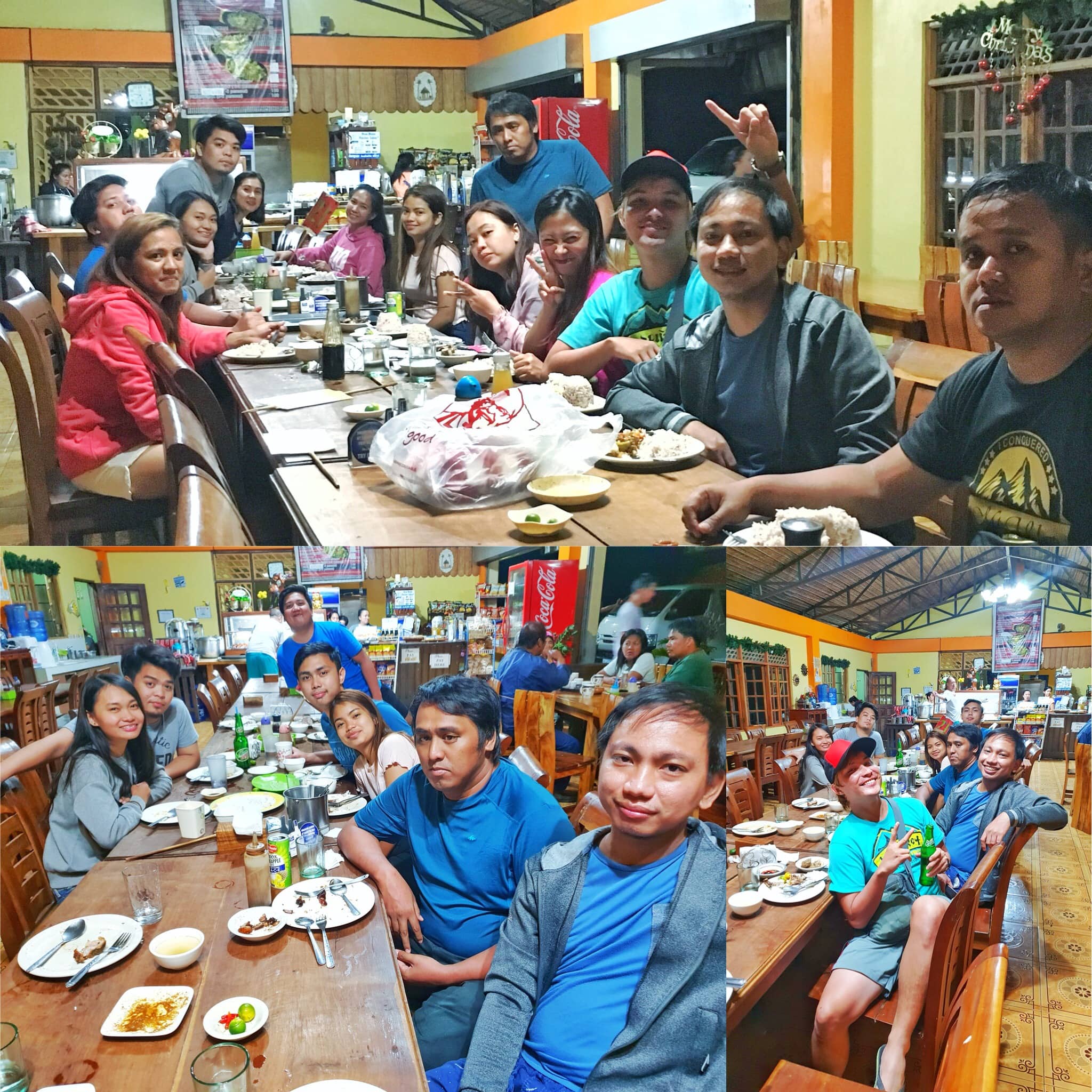 Good thing our organizer was quick enough to act during those unexpected times and he really knows what he was doing or else the whole event would've been a disaster. I am also glad with the other participants I met during our waiting time in McDonald's. They were patient and understanding. We kept our cool and at the end, it went well.
Those twist and turn of events made our hike to Mt. Ulap a remarkable one. I'd certainly join HappyFeet again if there's a chance.