A Day of Autumn in Macedon
This awesome video belongs to Jan Liboon and the following superb pictures belong to Debbie Bacalso and Gerald Odiugra. Thank you guys!
Pinoy Hikers in Victoria
I joined some groups on Facebook where Filipinos are, hoping I could meet friends or find a casual job. Then, one day I saw someone posted a group named "Pinoy Hikers in Victoria". I usually join this kind of group when I was in the Philippines because I like to hike and go to places with my friends. And when I came here in Australia, I was thinking if there was something like that. Then I saw the post so I immediately joined and see what's up. They plan to go to the Grampians. I didn't join because I already went there with my family. Fast forward few weeks later, they have another trip. They posted a picture on a chat group: it was a collage of pictures with an autumn vibe. That alone got me interested. I was hesitant at first because I don't know anyone and I'm socially awkward most of the time. But I really want a picture with those trees! Feels like South Korea (haven't been there) so eventually I said I'll go. And I might meet people and make friends.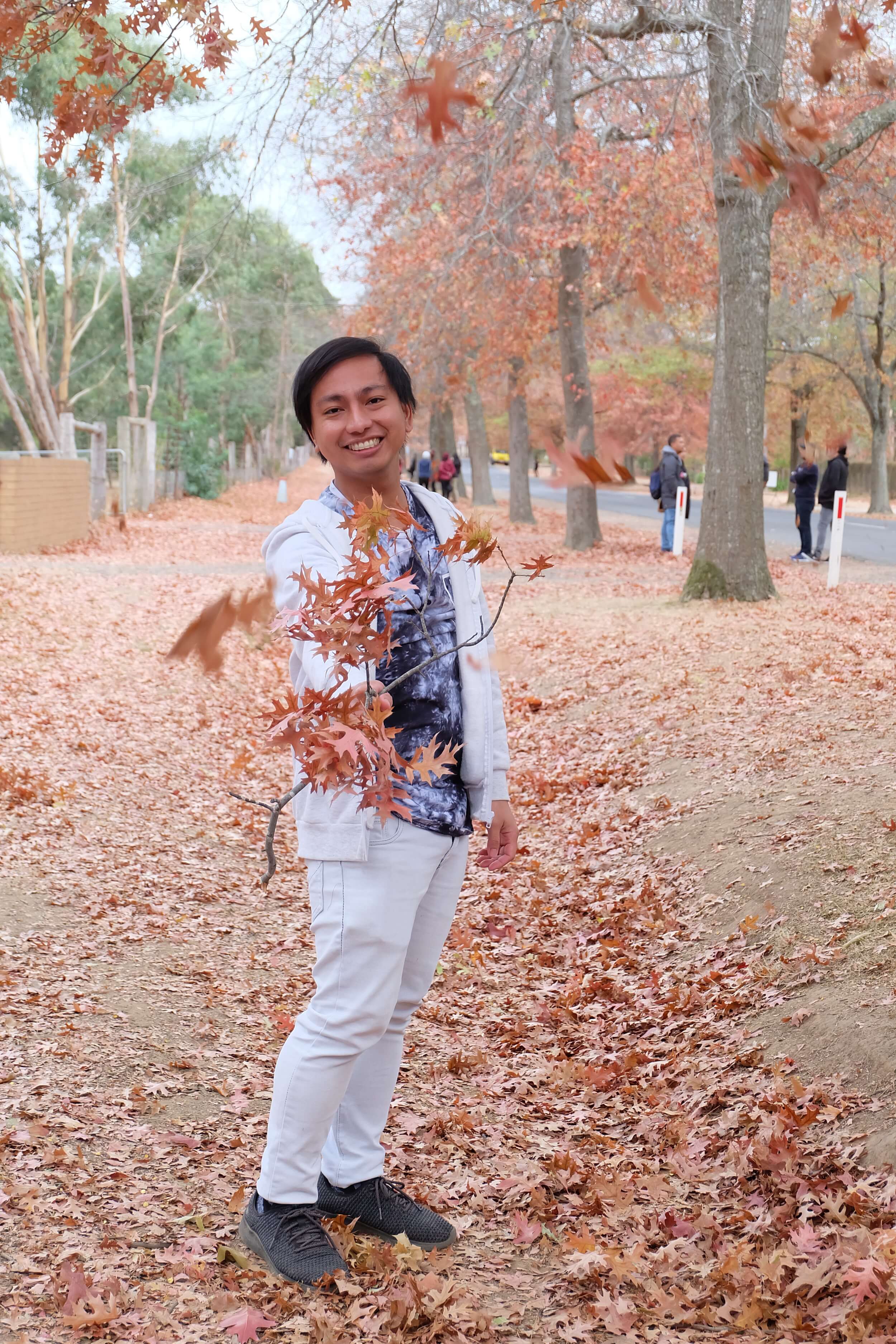 It was around 5AM when I went to Gerald and Kym's house. I joined them in the car with two others. It was the first time I met them. And that was the only time I realised I'll be with the event organizers! We talked in the car, random things about the group, but mostly about life. 😀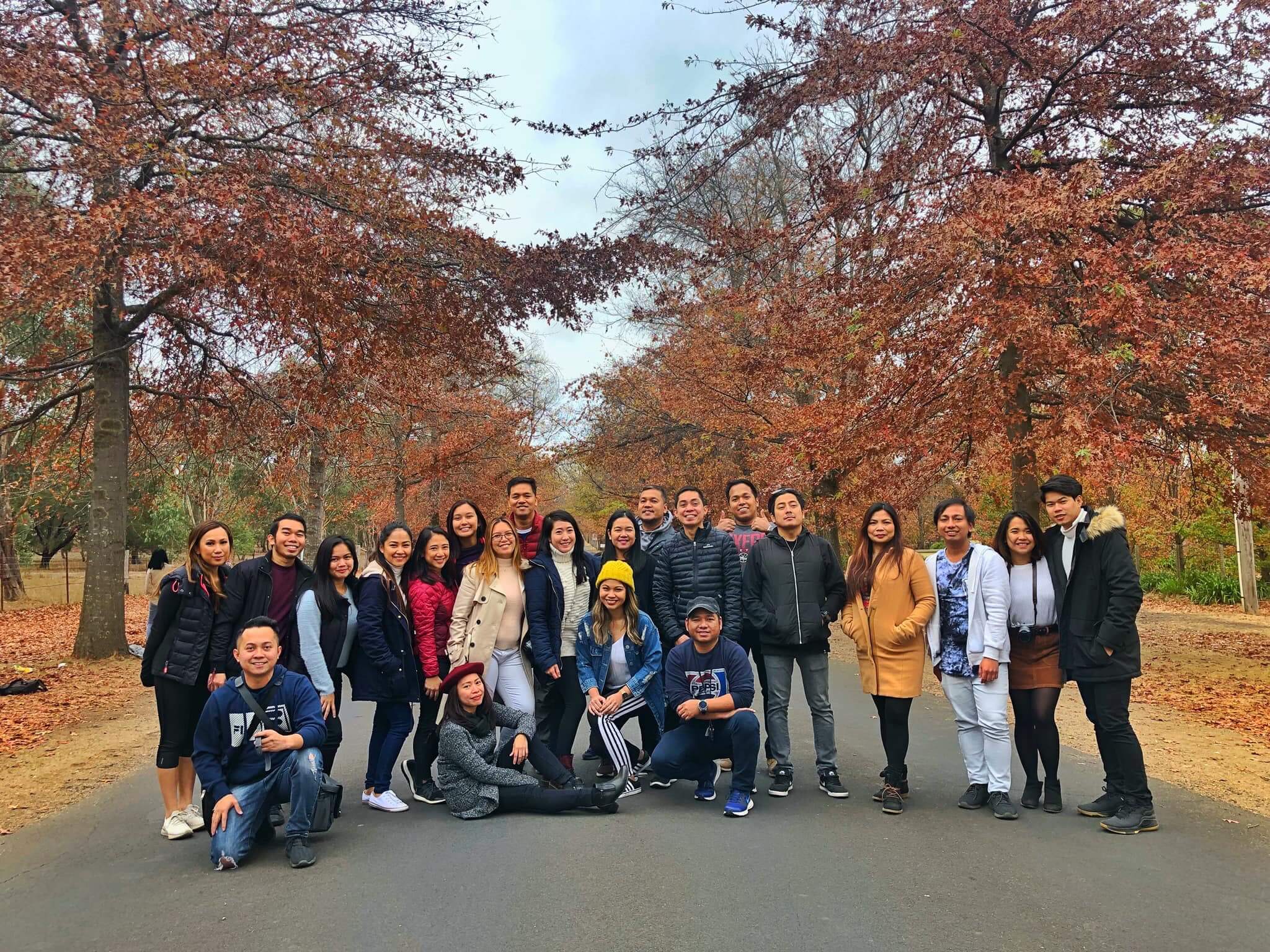 Then we wet with other joiners at Federation Square. I said hello to others, trying my best to strike up a conversation. They told me their names and I tried to store them from my sensory memory to my long-term memory. We waited for others to come. It was a bit chilly that time. The others went to buy coffees while others spoke with their friends. Then a bit later, off we went. Now we were with Jenny and Abby in the car. We talked again about random things in life. 🙂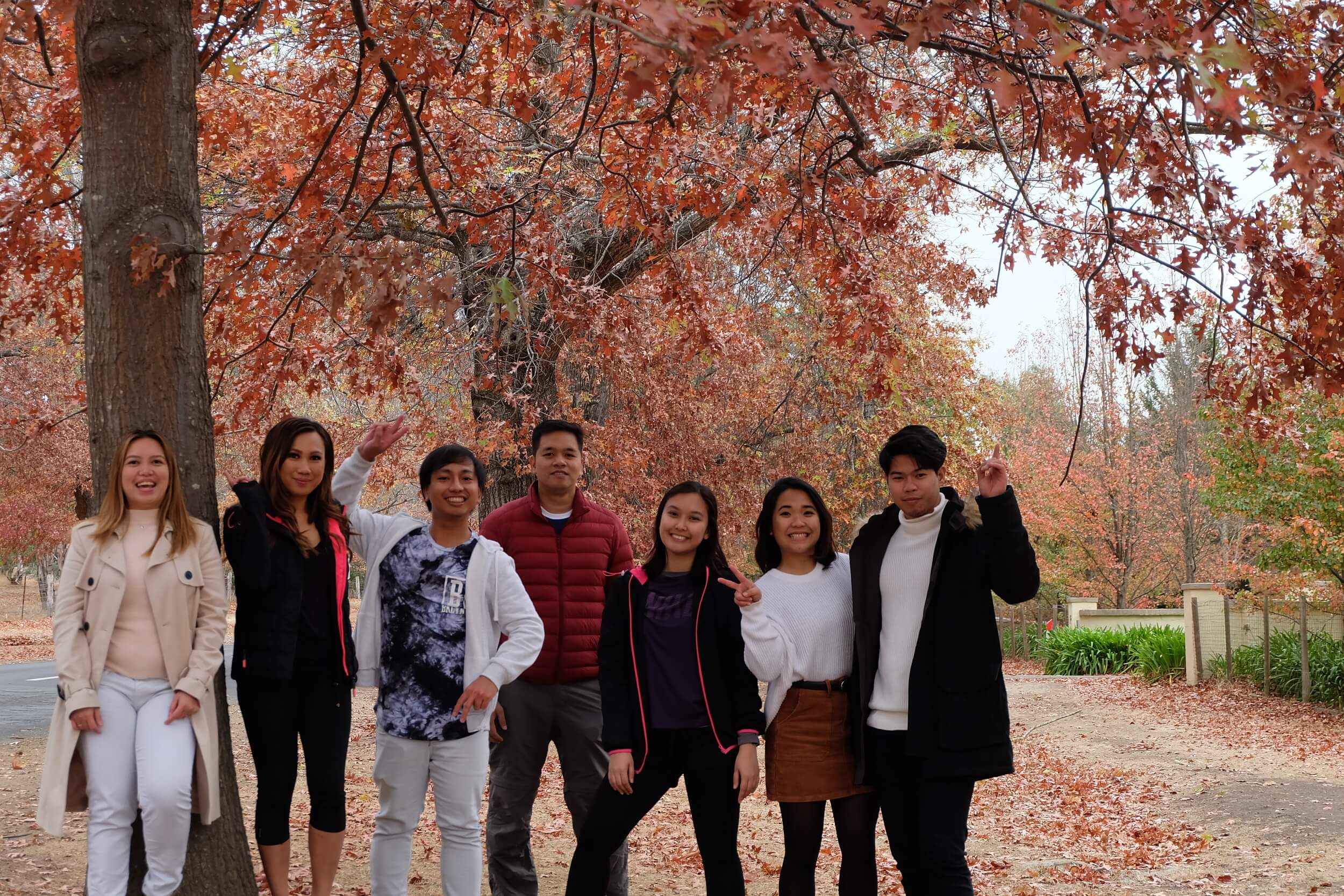 Honour Avenue
We arrived at around 8:20AM. I was in awe when I saw the trees along Honour Avenue. I like it and it looks amazing. Until somebody pointed out that the trees weren't as pristine as it was in the pictures. Expectations versus reality hit us. Most of the leaves already fell to the ground. Nonetheless, we still enjoyed what was left. We found several trees that still look great. Then, for photo effects, we grabbed some leaves on the ground and threw them to someone posing for a picture. Our creativity helped us to pull it off.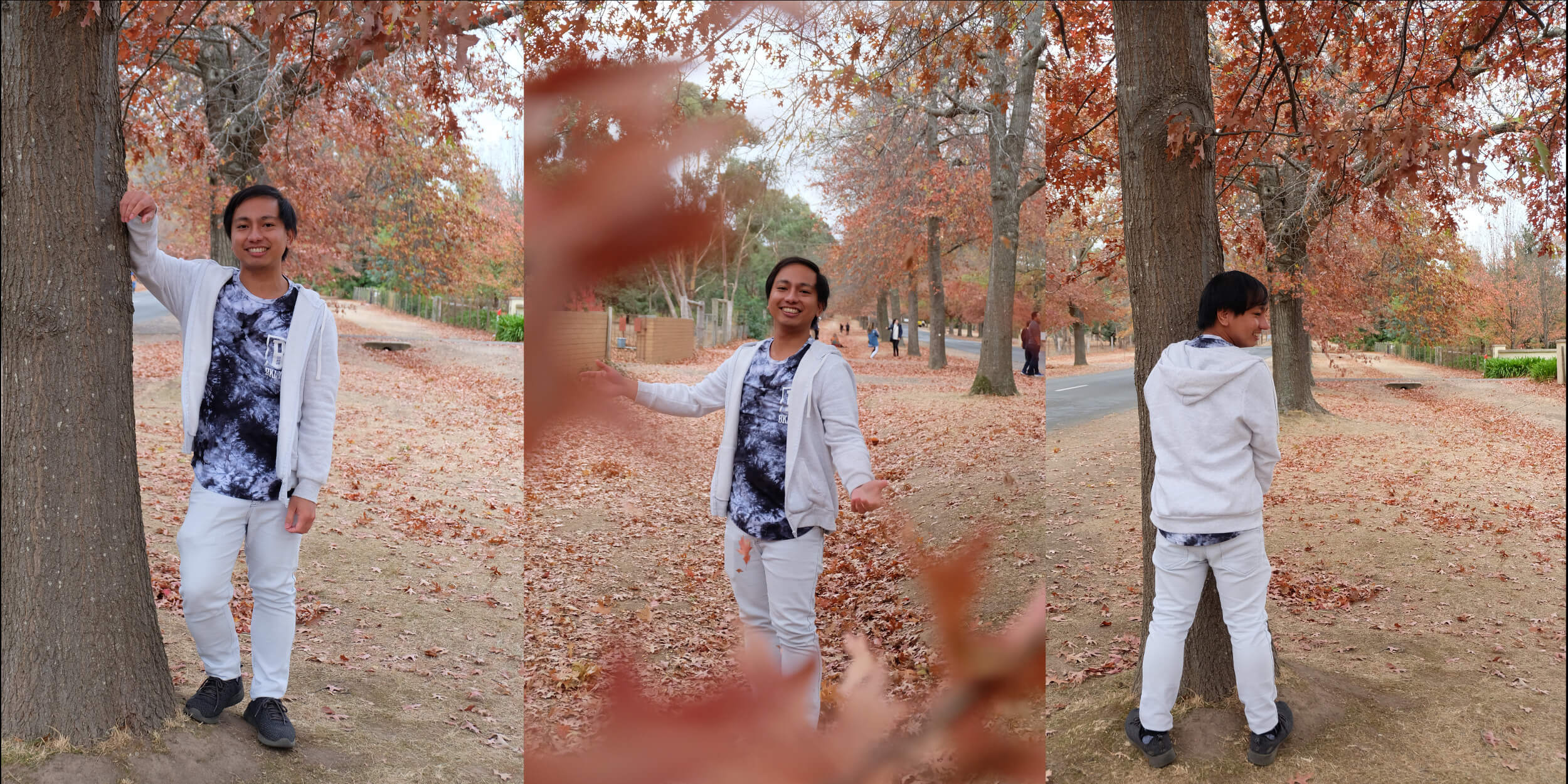 Fortunately, we arrived there early and there were still few drivers, and there were less people too. Hours later cars drove in and out of that avenue making us patiently wait when we wanted to take pictures. I was wondering that time why they didn't just plant these trees somewhere else? Maybe they didn't expect tourists to visit such a picturesque scenery?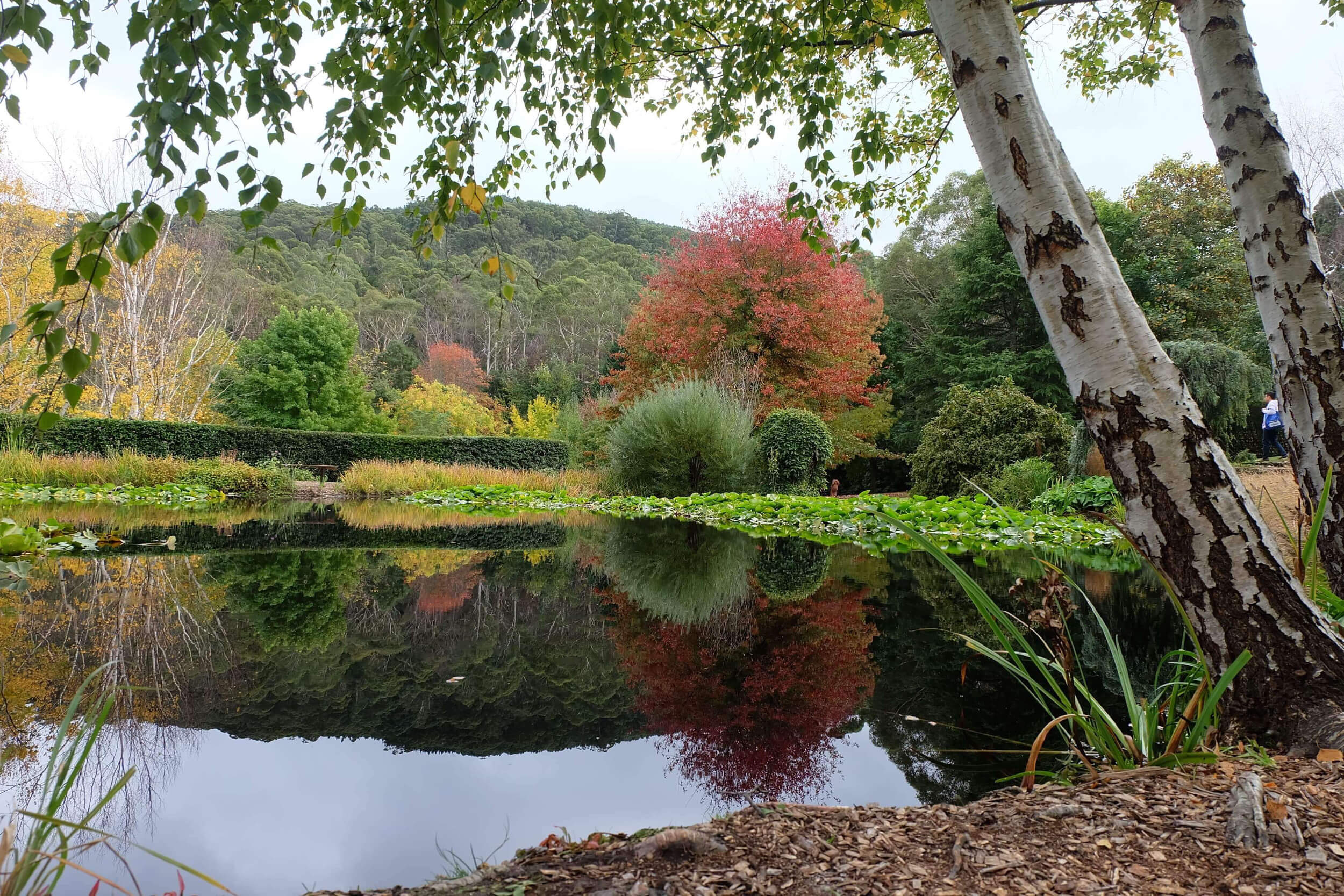 The Gardens of Tieve Tara
We went to our next venue Tieve Tara at around 10 AM. The owners were just about to open it when we came. The entrance fee was 10AUD per person. Tieve Tara looks like a garden in a fantasy world. It was well-maintained. The lake, trees, shrubs and animals look perfect together.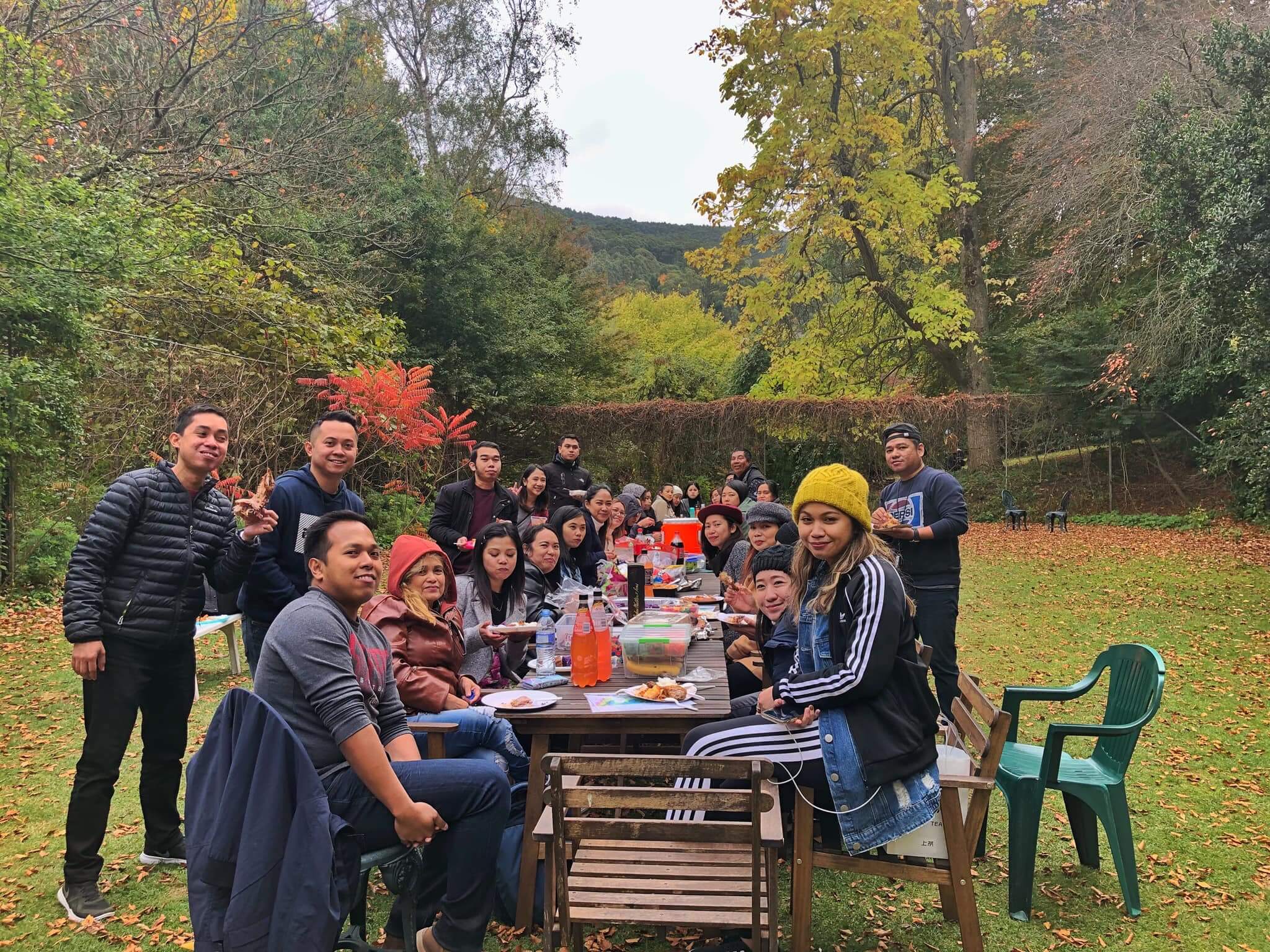 There were chairs and tables in an open area. We arranged them to form a long table. Then one by one we let out the foods we brought. Others shared foods such as roasted pork, cakes, fruits, chicken, and more. It looked like a party and it was fun! It was drizzling when we were eating but it didn't stop us from savouring the foods in front of us. Plus a few talks and stories with people made that moment a bit more interesting.
There was also a discussion about the improvements and suggestions we could make and contribute to the group such as voting of officers, changing the name of the group, and age limit of joiners. So far so good.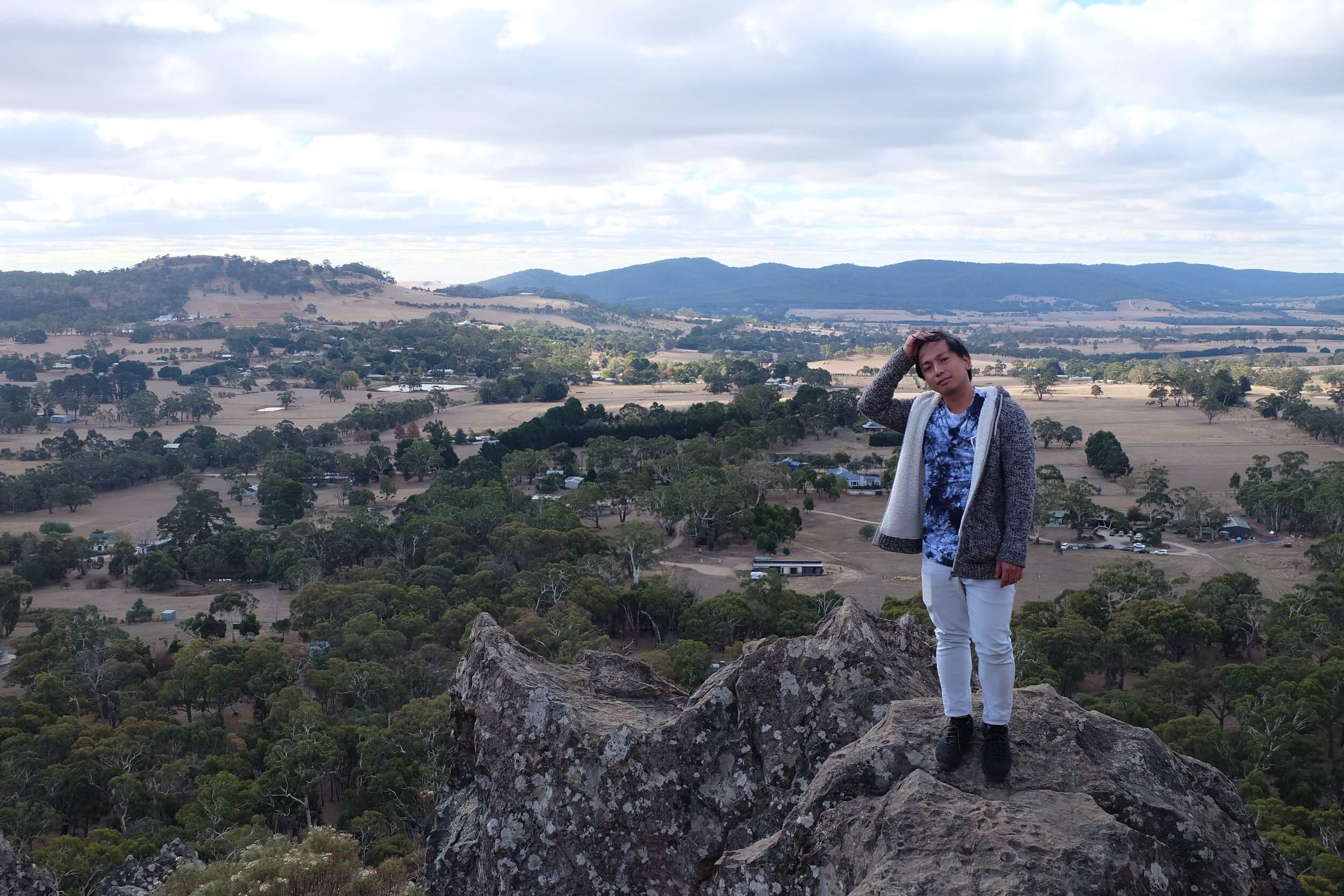 Hanging Rock
Our last destination was at Hanging Rock. It was a few minutes drive from Tieve Tara. The sun was playing hide and seek behind the clouds. I asked myself from time to time whether to put on my jacket or not as the weather changed instantly from cold to hot, back and forth. There were lots of big rocks, some of which were climbable. The peak was not that difficult to ascend to. Before me was a vast land. Trees and houses look minuscule from above.
Breathtaking views anywhere I look. But having seen this kind of scenery a lot of times, it felt like it wasn't special anymore. That feeling when you get used to something and it just feels normal? Although I really admire its beauty, a new perspective would help me to appreciate it more. So, I thought at that time that the people I was with were the ones who really made the difference. Had it been only me who went there alone, it would have been less amusing. But luckily I was with a group of awesome human beings which made that place more meaningful and memorable.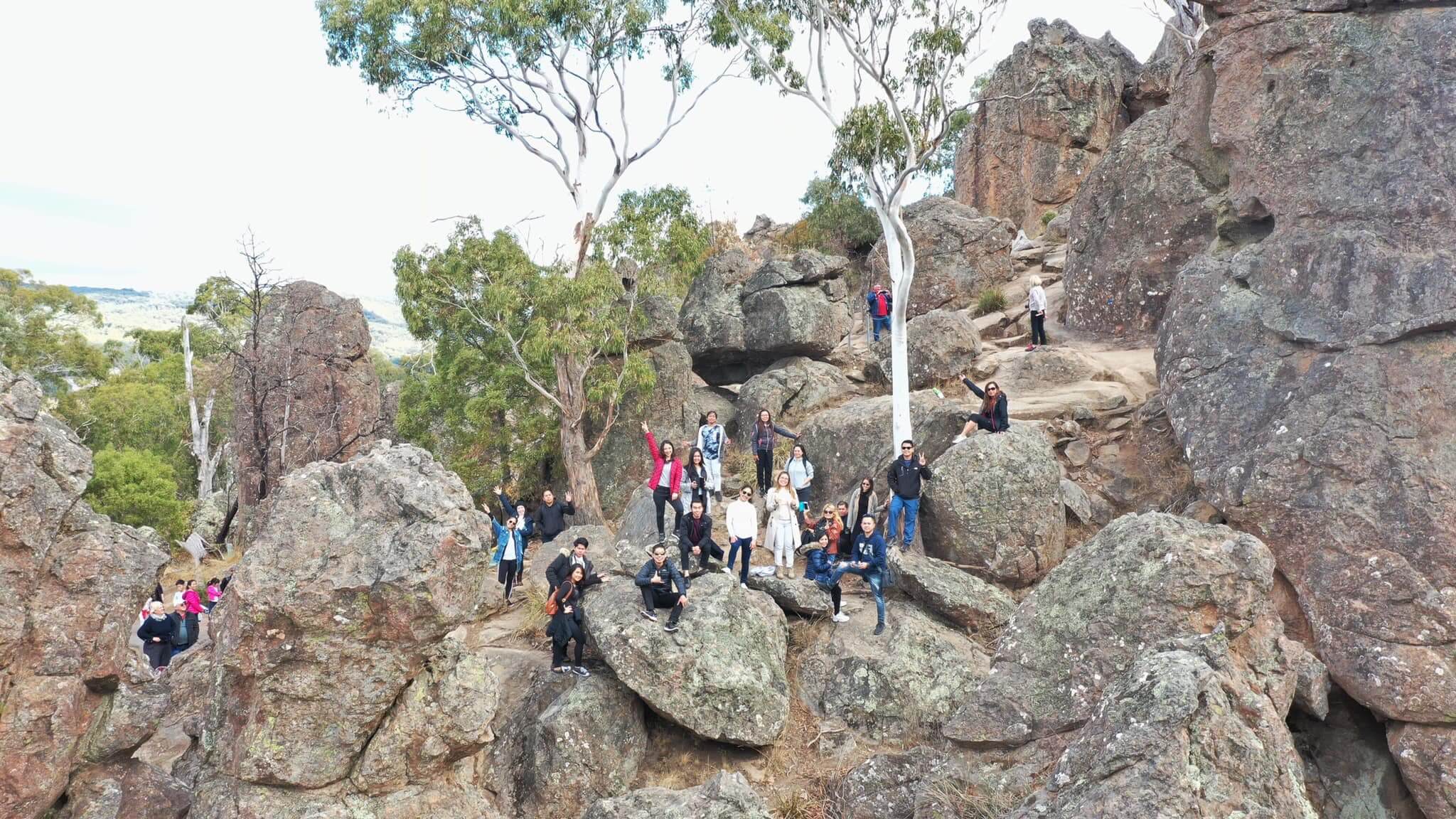 Later on, we said our goodbyes with the hope that one day we'll get together again for another adventure.