Ever wonder how it feels like to embark in a journey that seems like there is no end? The road to your expected destination is stretched far too long you just force your tired legs to keep on moving. But as you experience the pain and the unexpected trail, you also appreciate the second-to-none beauty of the mother nature and the incomparable company of your good friends. These made the whole experience complete and unforgettable.
If you're looking for a do-it-yourself guide on how to trek at Mt. Balagbag then this post is definitely not for you. But if you're interested in our group hiking experience then it's my pleasure to share to you our story. Our itinerary titled "Mt. Maranat / Falls" was prepared by Gerald. He had already been there before so it was his primary suggestion for our group activity. It included estimated time for everything, things to bring and some important notes. Little did we know that most of it would just be left unfollowed. Haha.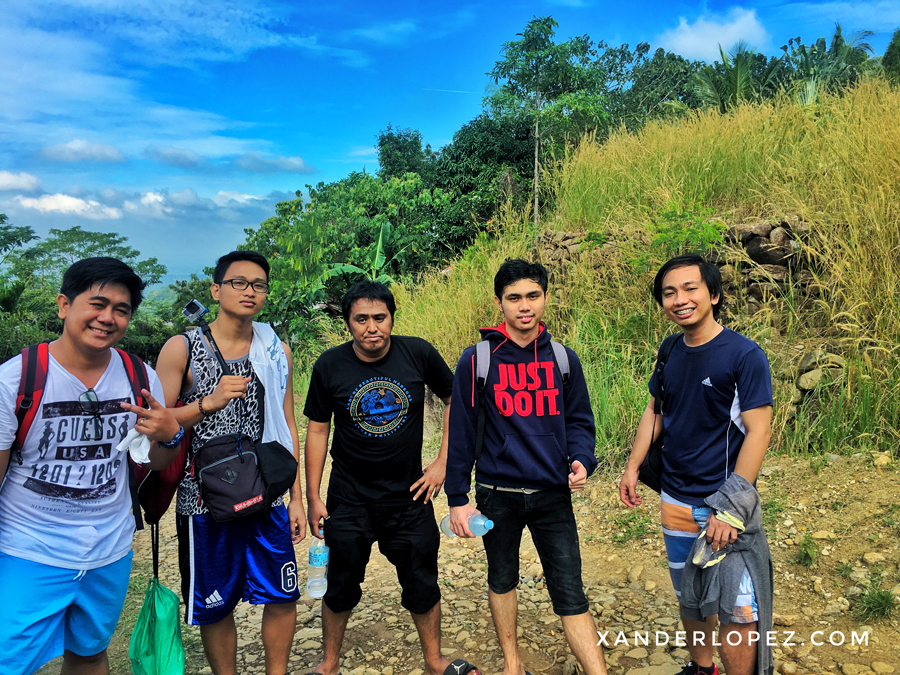 First to arrive at our meeting place in Jollibee Tungkong Mangga were Ram and Jayson at 5AM (thirty minutes early), followed by Mark and me at around 6:10 AM. The last one to arrive was RJ. He woke up at around 5: 30 AM. After few hours of waiting, he finally came at 9 AM. It was easy for us to botch the itinerary for being late. Nonetheless, we still continued our trip and made use of the time left for the day.
We took a jeepney going to Licao-licao. The cold breeze of the air caressed my skin. I put on my eye mask and tried to get some sleep but I couldn't. After 45 minutes we reached the terminal. We registered our names then paid a minimal amount of environmental fee.
There was an option to either start our trek now or to take a tricycle to the barangay. We chose the latter for convenience. Upon arriving, we registered again and I filled out a waiver form. Later on we were introduced to our tour guide for the day Ate Midi.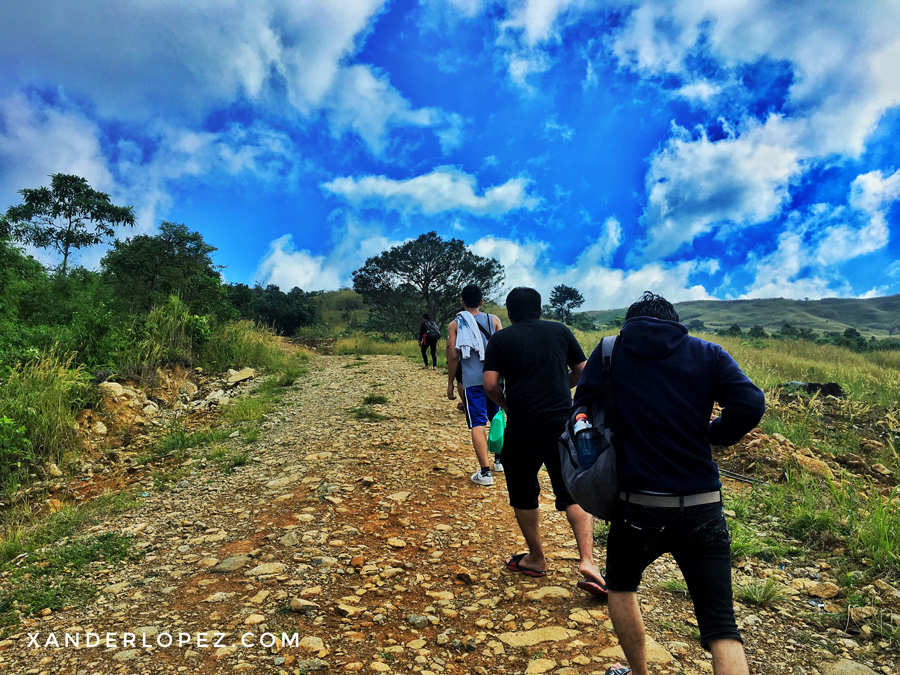 This was my first-ever mountain trek. Our original plan was trek to Mt. Maranat and see its falls but unknowingly we went on a different traverse. Our tour guide suggested we go first at Mt. Balagbag then cross to Mt. Maranat. Those two are just far from each other. With her being more knowledgeable about the place, we followed her.
The road was wide and bare. As such, it is also favored by bikers and other outdoor aficionados who have their own 4×4 trucks. The scorching heat of the sun slowly crept under my skin as we walk. I had been questioning myself from time to time whether to put on my jacket or not. This piece of clothing helped me to hide from the sun as well as contributed to my skin's pores to sweat even more.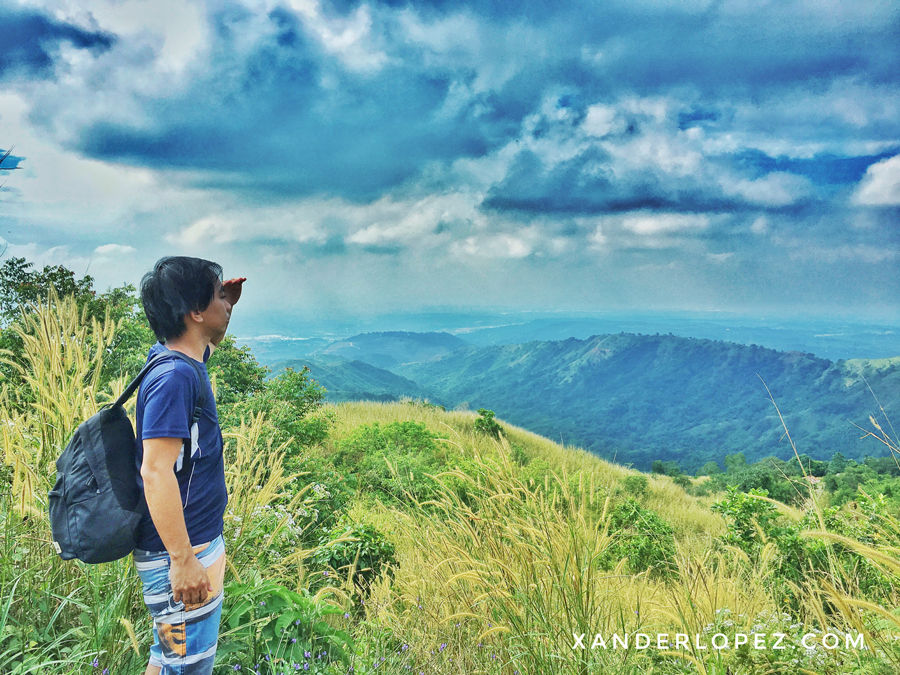 The estimated time of ascend of the hikers from the barangay to the mountain peak (including selfies) was around one and a half hour. But our team took more. One of our companion faced his own personal and physical challenges. Nevertheless, we poured him with encouraging words as much as we could to boost his confidence and courage to continue the journey. If only he brought his magic beans! lol.
I felt burning sensations on my leg muscles  as I forced it to move forward. I'm sure they felt it too. We barely had time to stretch our body nor exercise weeks before starting this adventure. Other parts of my body also ached but I'm still good to go. Our mini stops relaxed our tensed muscles and made us recuperate a bit.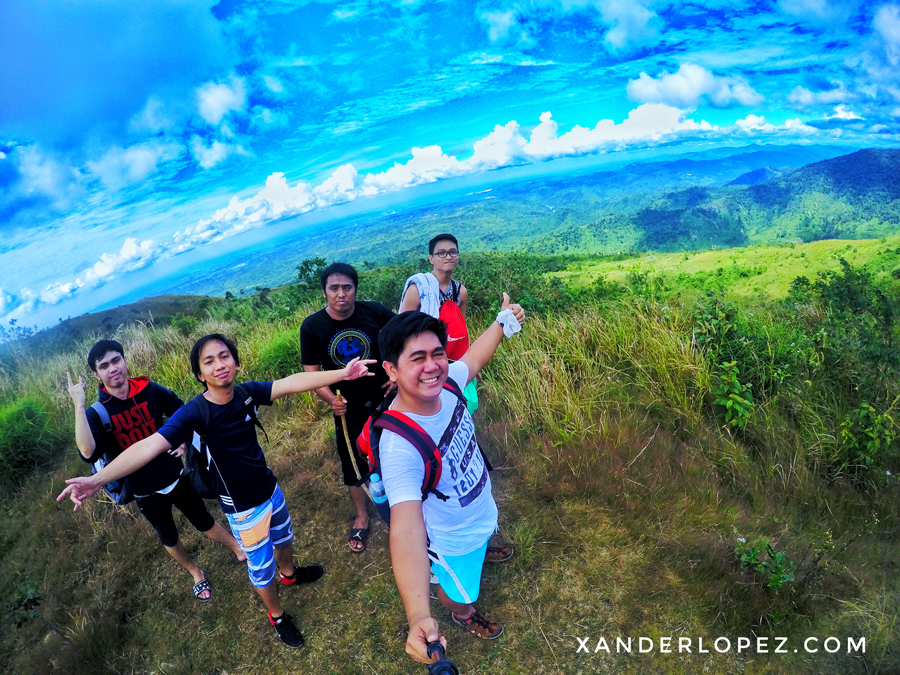 A few hours later we already saw how far we've come. It was as if our tiredness was somehow alleviated by our satisfaction from the stunning view we saw. Then, after more than two hours of steps and stops we reached the mountain peak. Spectacular! It was also a fulfilling achievement to realize the great distance we had covered.
There was a waiting shed house where tourist could stay and rest for a while. We took our time to recharge our energy. There was also a middle-aged woman who sells hot balut or duck egg for P15 each. I haven't eaten balut in a long time plus it was already quarter to noon so I ate two. After regaining our energy, we went out to take photos. On the edge of the cliff, on the big boulders, on the wooden bench. Anywhere we could possibly pose. Ram's GoPro and selfie stick accesorry are indeed a technological marvel in taking selfies to the next level. Within a few minutes we already have tons of solo and group shots.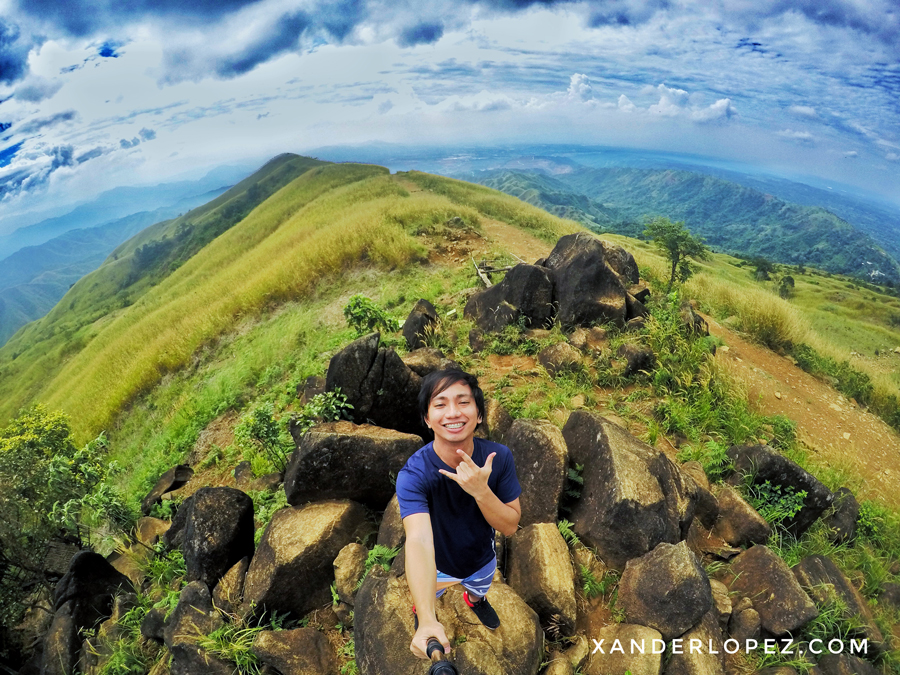 We went back to the house. Ate reminded me to pay the two balots I ate. Oops! I honestly forgot about it. I really don't intend to leave damages behind. So I paid her P30 with a lot of apologies.
The tour guides recommended RJ not to continue anymore because the trail was more difficult but his fighting spirit overcame those discouragements. That moment he was thinking about the things he'd miss rather than his physical well-being. So off we went.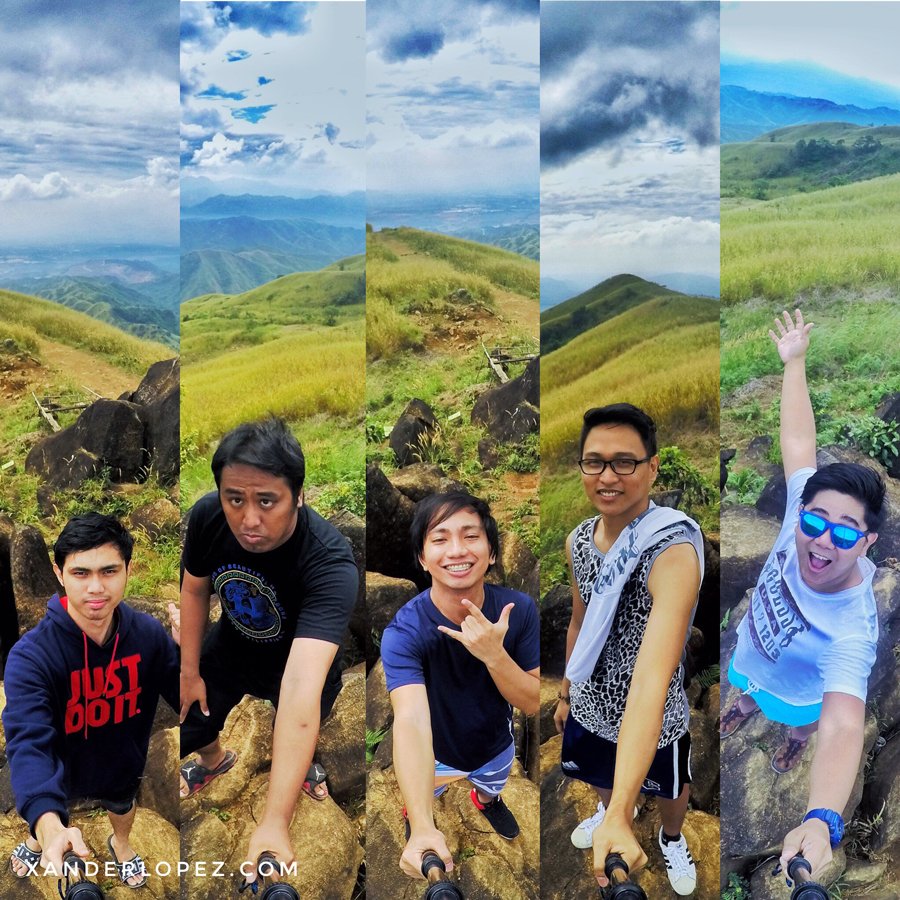 Ram was throwing satirical jokes every now and then about the hurdles we had. His humor and wit were so satisfyingly entertaining almost everyone around were either guffawing or sniggering. He has his way to jest without being offensive. It made this arduous trek a little bit lighter.
Mark was always the first one among our group (just behind our tour guides). He took plenty of energy drinks such as red bull and gatorade. It made him exuberant and move fast. We wonder how long it would last.
We continued our trail. It was a fine Saturday. Sometimes the king sun was peeking over the clouds, roasting us whenever it could. Whenever we ask our tour guide if we are near our destination, they always say "we're near". I don't know if they lie frequently like this or it was just a form of encouragement for us trailers. Our path was sometimes steep, slippery with mud, rocky and wet, or surrounded by various plants. We were careful, sometimes calculating, where to step or else it could cost us our lives. Just kidding.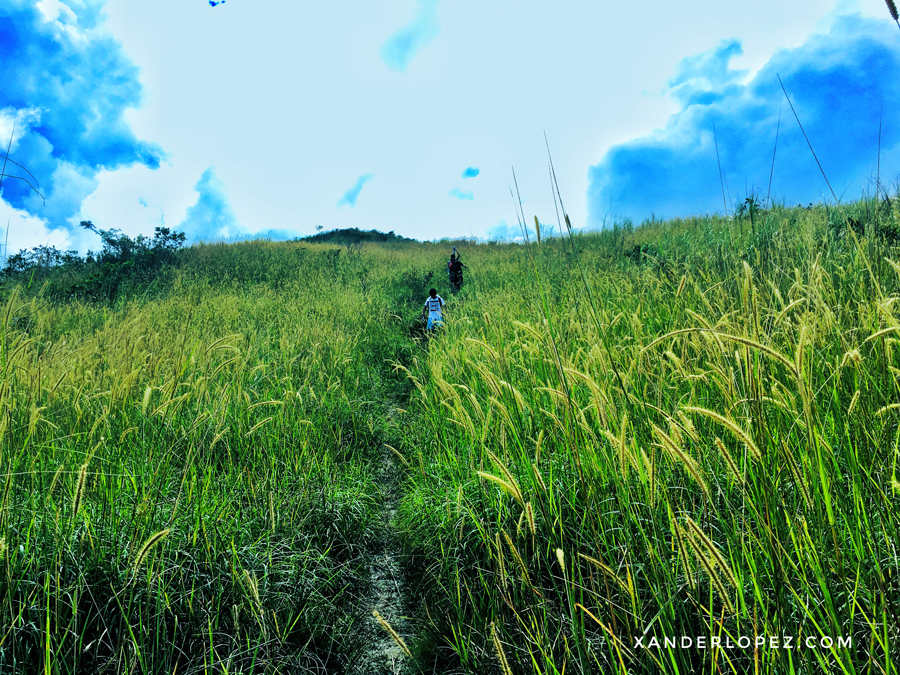 Ate Midi's 10 year old daughter who walks fast like a ninja also joined us. We witnessed one of the visible advantages of children growing up in the mountains.
The raging falls could be heard from the distance. It echoed like it was just minutes away but actually it was still too far from us. Later on, after all of the trials and uncertainty, RJ can't proceed anymore. He tried his best and exerted a lot of effort but the trail was really physically demanding. Ate Midi accompanied him while the rest of us continued with the ninja girl.
After a series of uphill and downhill hike, we finally reached the falls we heard earlier. It wasn't one of Mt. Maranat's waterwalls but rather a lone falls called Ipo. It was a fine falls, but not picturesque. Then, when people we asked told us that the water is clean and drinkable, we quickly filled our bottles and quenched our thirst. Ahh… it was cold and refreshing!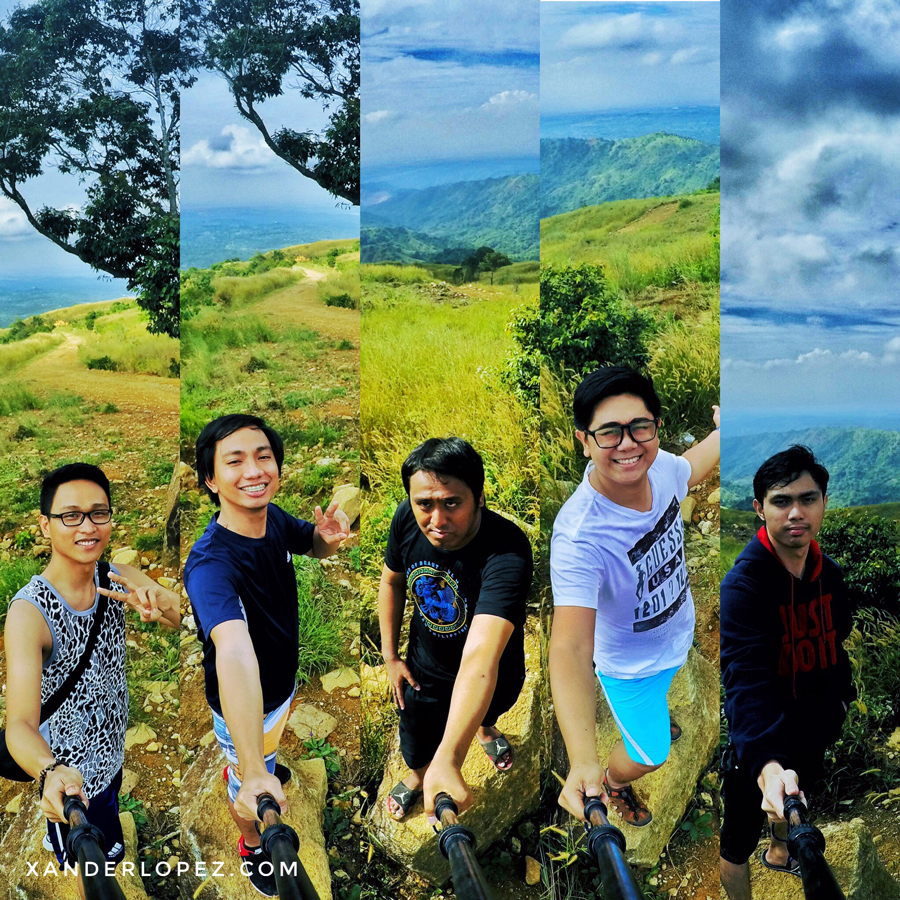 Submerging my tired and aching body in the cold running water of the falls was one of the best feelings I had since … I don't know. There were also other people around us. Some were just relaxing while some were eating their packed lunch. Speaking about food, we haven't eaten anything solid yet! We thought there was some food vendors here but there were none.
Mt. Maranat is just on the other side of the falls. We could still proceed but the time wasn't enough. It was already past 2PM so we just decided to go back. Clothes wet. This time we once again forced our tired legs to just take another step, then another one, then some more. I never saw it coming. I never imagined that it would be hard like that. My knees were getting weak so I stop whenever I could and then move again. Repeat.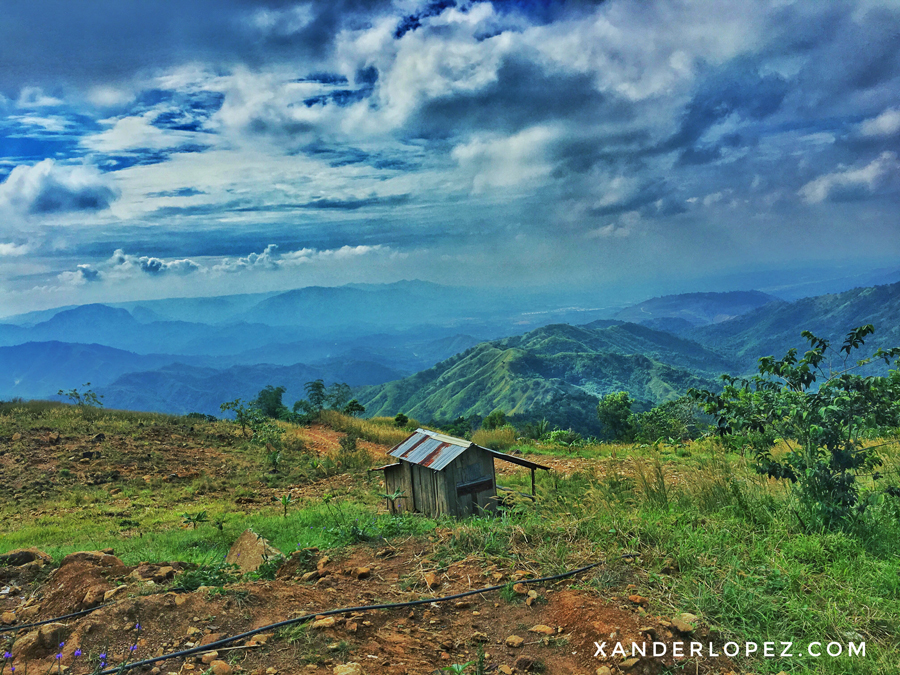 On our way we saw RJ again with our tour guide. He was happily sitting and it seemed like he already had plenty of rest. In my mind I think he should have gone back first. Later on we continued walking. I was with Jayson and Mark when we heard someone wailing. At first we thought it was just Ram and RJ joking. So we just ignored it and we kept moving. Few moments later I met Ram in a fork. He said that RJ yowled because his back ached. It wasn't a prank after all. We pity him but we can't do anything about it. As such, we told our tour guide (Ate Midi's husband) to get back to the barangay to find volunteers to assist him or carry him until he comes down.
Ram has been pouring water over his head and taking stops every once in a while. Jayson's knee already hurts but with just a few knocks to it worked again just like what people do in their television when it's malfunctioning. Mark was still doing good even though the effects of his energy drinks had already waned. I sometimes sing so that I could beat the deafening sound of silence. You could visibly see on our faces how tired we were.
After hours of walking, I was relieved when I saw Julma's mini stop in that long lonely road. It meant that I can now feed my hungry stomach. We arrived there at around 4PM. I ordered seafood flavored cup noodles while the others had Bulalo flavor. We stayed there for an hour, chatted about what we did, what we could have done and what else we could do. Oh, the mysteries and surprises of life! Then we walked again. It was already getting dark. I used my phone as a flashlight. Good thing it still has a charged battery left.
Around 8 PM we were back at the barangay. Finally a time to rest, relax, talk and deliberate about things. There was little bar of signal on my phone. I received text messages from Gerald. He explained why he wasn't able to come. Then he called. To make amends, he said he will treat us for dinner.
Solar energy is the main source of power for their everyday electric consumption. So it was really gloomy and quiet outside. Nonetheless, they have unlimited supply of cold spring water. I felt fresh again after I took a bath. As if every fiber of my body had been cleansed. Ready to dive for another adventure. If only my legs didn't hurt the way they did when I walk. My joints needed some lubricating.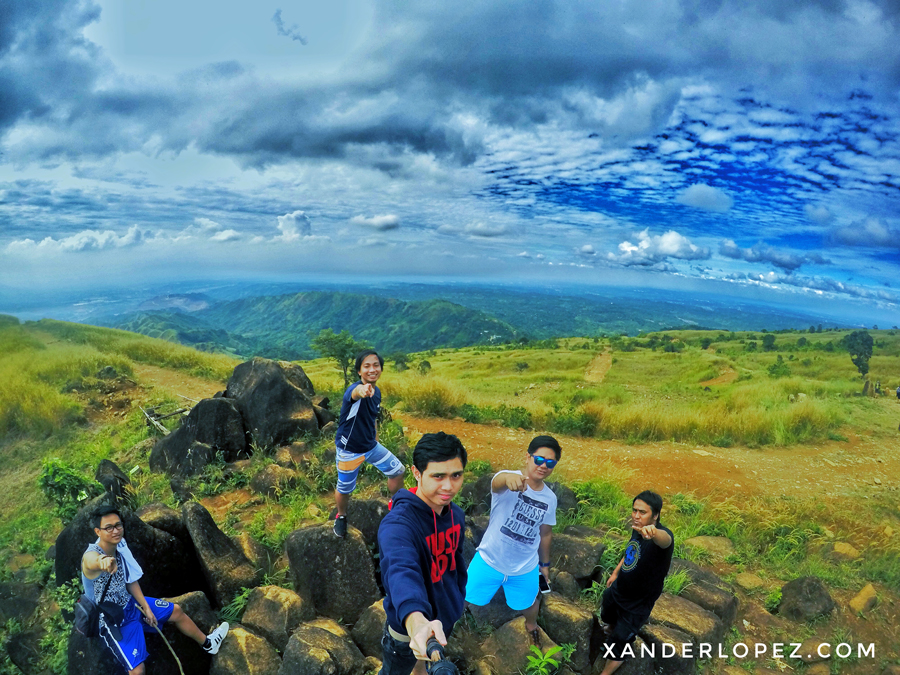 RJ already arrived at around 9PM. The rest of us were relieved. He came back safe. We were also grateful for all of the people who tirelessly helped him. We gave them good amount of money as a reward. The duty officer said he was #trending all over the barangay for the act he did.
Later on, we rode on a tricycle from the barangay to Tungkong Mangga because there were no more available jeepneys for commute that late night. Another bumpy ride. Ram, RJ and Mark were inside. I seated at the back with Jayson. After almost an hour, we met Gerald and ate at Mang Inasal. Then we went home.
It was a tiresome journey, but tolerable. Quite stressful, but fulfilling. Unexpected, but memorable.