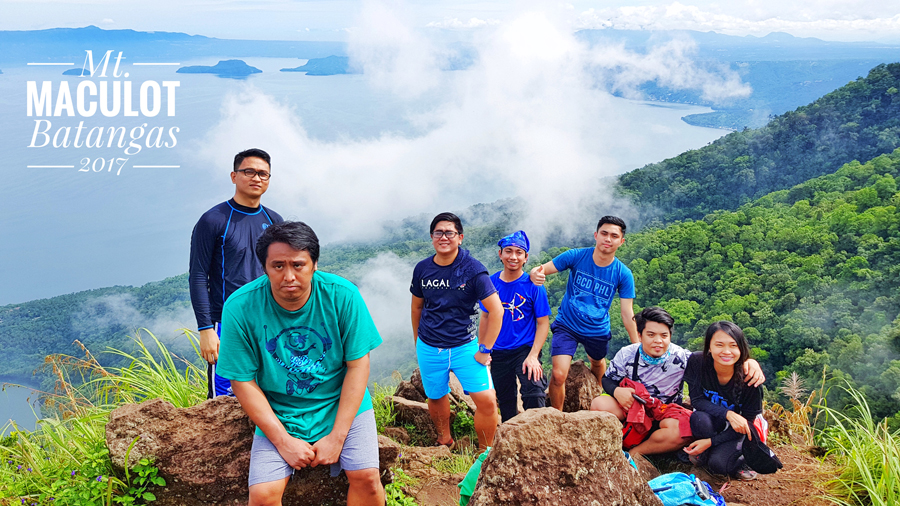 I was on the edge of canceling this event. Tropical storm Jolina has been pouring heavy rains up north and it was also affecting us in central and south Luzon. Despite having second thoughts, I still want to push it through. I wanted to climb again and bond with my friends. It has been almost five months since we last climbed. I asked them one by one if it's alright to hike even if it's raining and they said it's just fine. So up we go, rain or shine.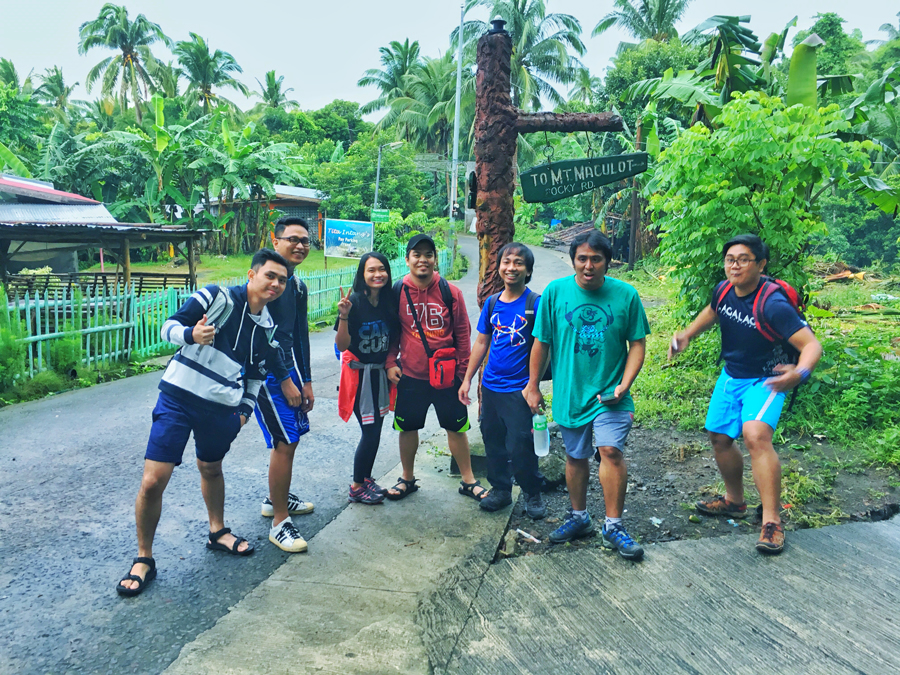 It was the second time we planned to climb Mt. Maculot. The first time was last April but it was cancelled because a natural calamity has happened weeks before: earthquake. We feared it will happen again so for our safety we cancelled it. Then, surprisingly weeks before this event another earthquake happened again. Coincidence?
I was able to get a contact number of a guide through the blog post I read. Still skeptical about going, I called him and asked how was the weather like in Cuenca, Batangas. He said it wasn't raining anymore. But the weather app indicated it was. Doubting that the guy just want us to proceed. In the end, I just held on to the hope that he was telling the truth.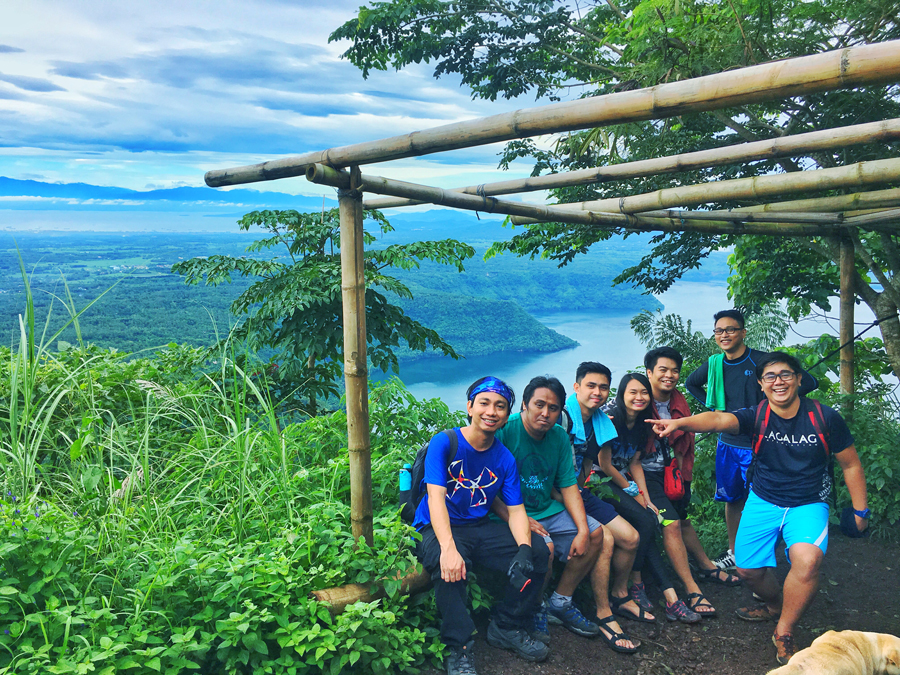 So at a cold 3AM morning we all gathered at McDo Buendia. After eating breakfast, we aboard the bus bound to Lemery Batangas. The fare was P147 each. We try to catch up more stories while we also catch some sleep. It was heavily raining when we left. It's good they are still willing to go even if there was a big chance that it will rain.
We reached Lemery at around 6AM. It wasn't raining like our tour guide has told us. Great! Mark left his umbrella at the bus. Regretful. Later on, we registered and met our guide. RJ got his own separate guide. We started ascending after a few minutes under a cloudy weather.
We headed first to the Rockies. There were 14 pit stops all in all. It was good as we can recharge from time to time. Mark showcased his app showing how high are we above sea level. Ram on the other hand shamelessly farted whenever he wanted then blame it to RJ! Haha. Wind of change!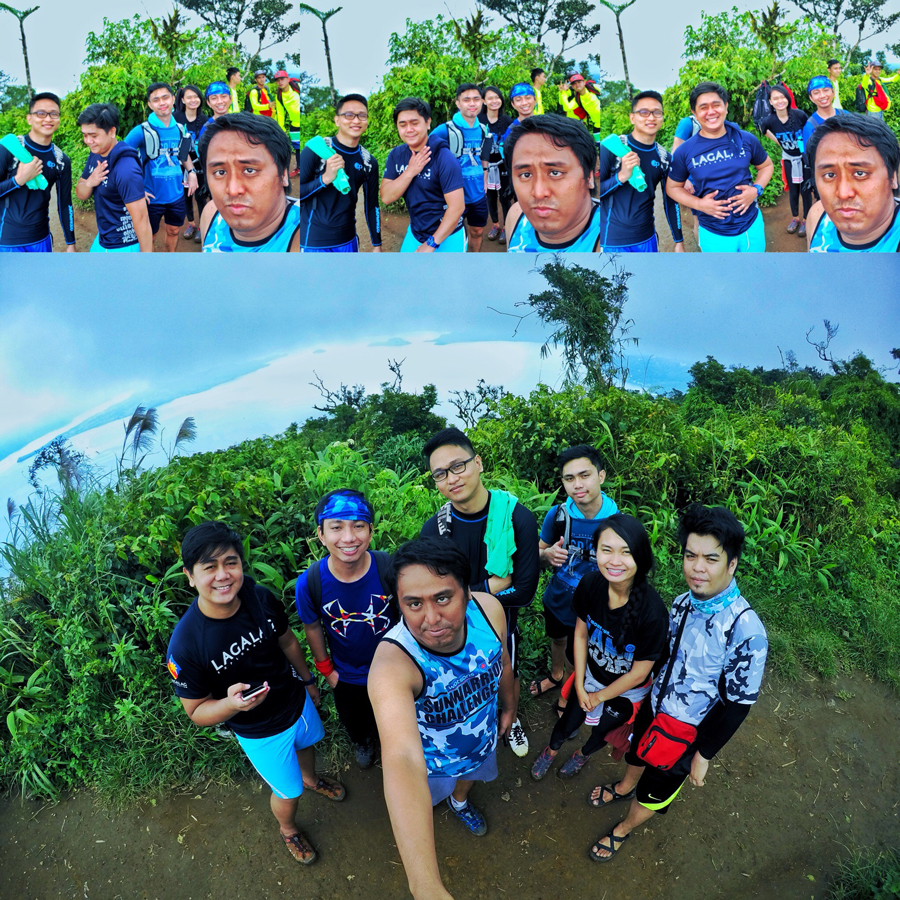 While on our way, we can't stop comparing this adventure to the one we had at our mother mountain Mt. Balagbag. That one was more challenging than this they say. Maybe? Perhaps because it was our first time and didn't expect what it would entail. But now, three mountains later, we got used to the drills. We gained experience and were stronger than before. Our pacing was within the itinerary I set.
The tourists guides also told us stories about climbers who died in this mountain. Their bodies were just found several days later. The community wasn't strict on hikers climbing without a guide. Since then, in order to prevent such regrettable suicides and deadly accidents, they required one.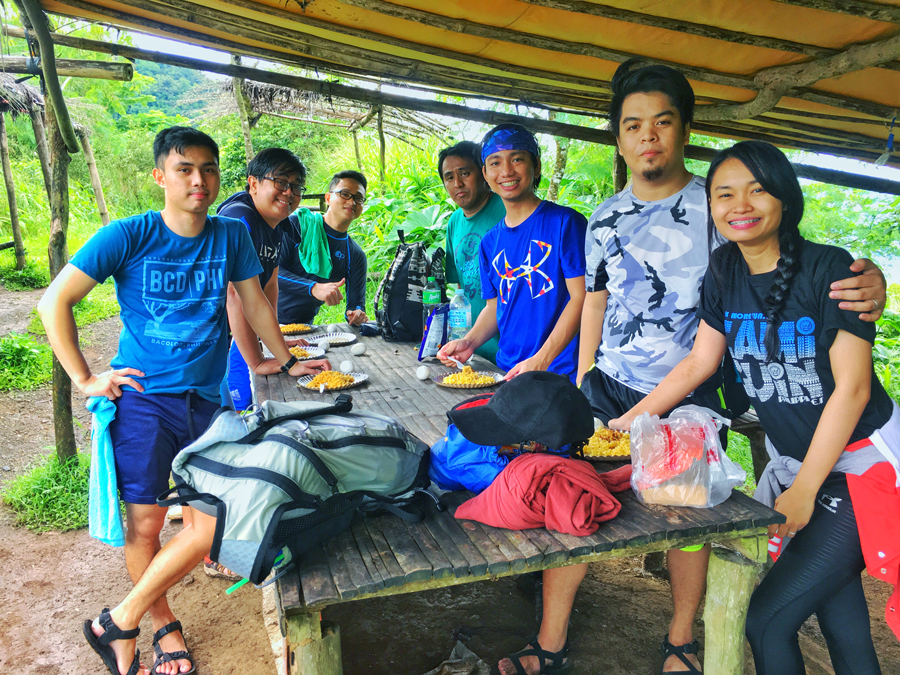 The weather fortunately went from cloudy to sunny. Something that we didn't expect. It was around 8:30am when we reached the infamous store called 7/11 by the people. Why? Because the price of products were incredibly expensive. We paid P40 each for a single serving of pancit canton, P12 for a hard boiled egg, P100 for 50ml water. We didn't have a choice. But it was just fine. Somebody have to go all the way top to replenish their stocks so perhaps that puts the equation about the prices. They have to pay someone else which adds cost.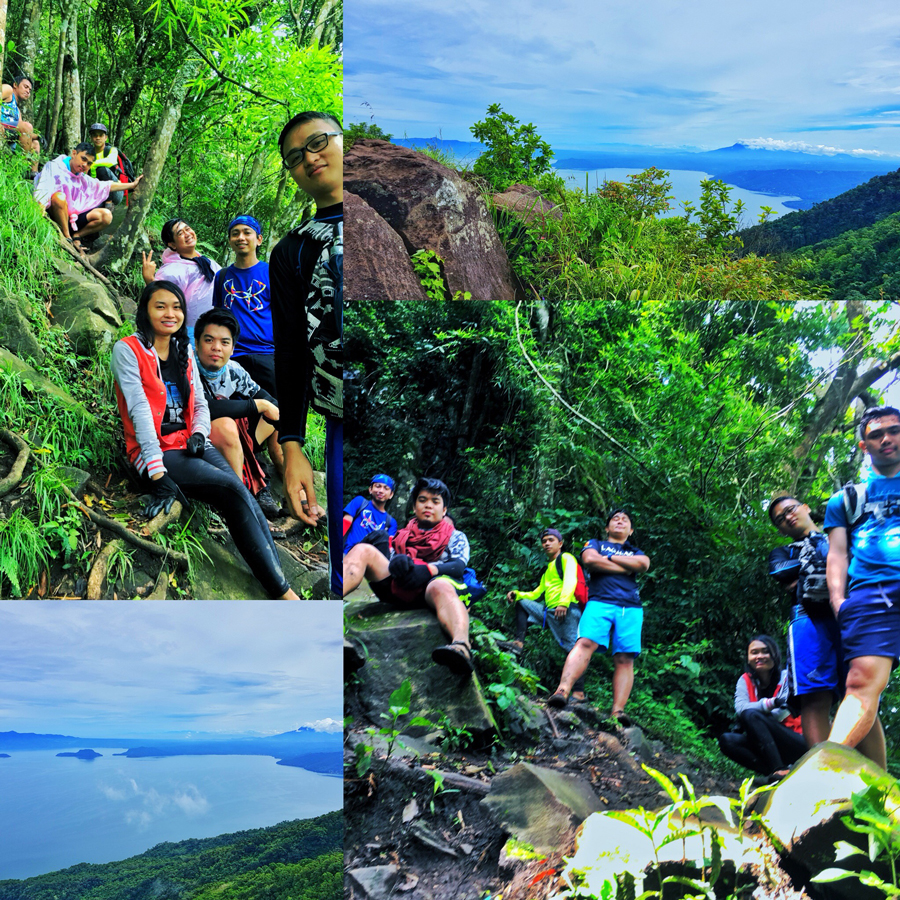 As we went along, Jayson got his head bumped by the low lying branches of wood several times. Three to be exact. One of the worst was the woods with thorns. Good thing his head didn't bleed. Ugh. Be careful.
The rain was a blessing in disguise. Had it not rained, a lot of people would have come. Edwin our guide said sometimes it would take three long hours to wait for your turn to take awe-inspiring pictures at the Rockies due to the blockbuster crowd. Luckily only a few groups were with us. We took our time.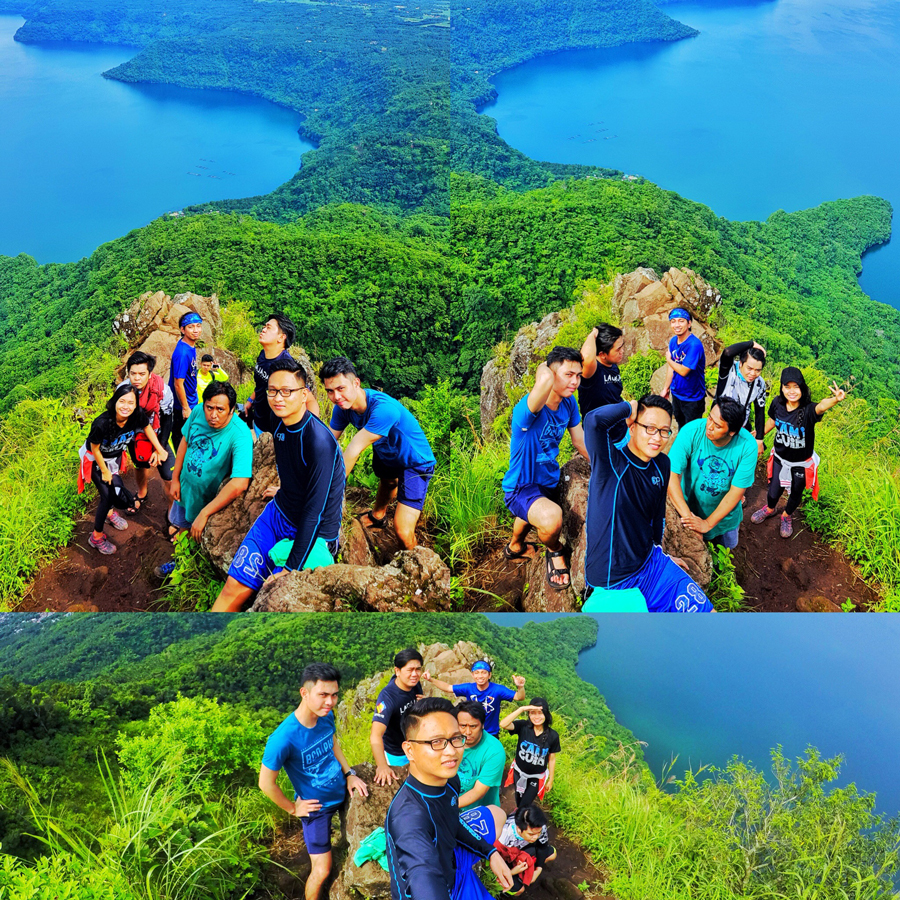 Rockies was the most popular spot in Mt. Maculot. You'll be able to see the majestic view of the lake and also the mountains covered in flora and fauna. It was serene. We stayed longer and took a lot photos to our hearts content while appreciating the grand beauty of it. Truly spectacular. Especially when you're experiencing it together with your close friends.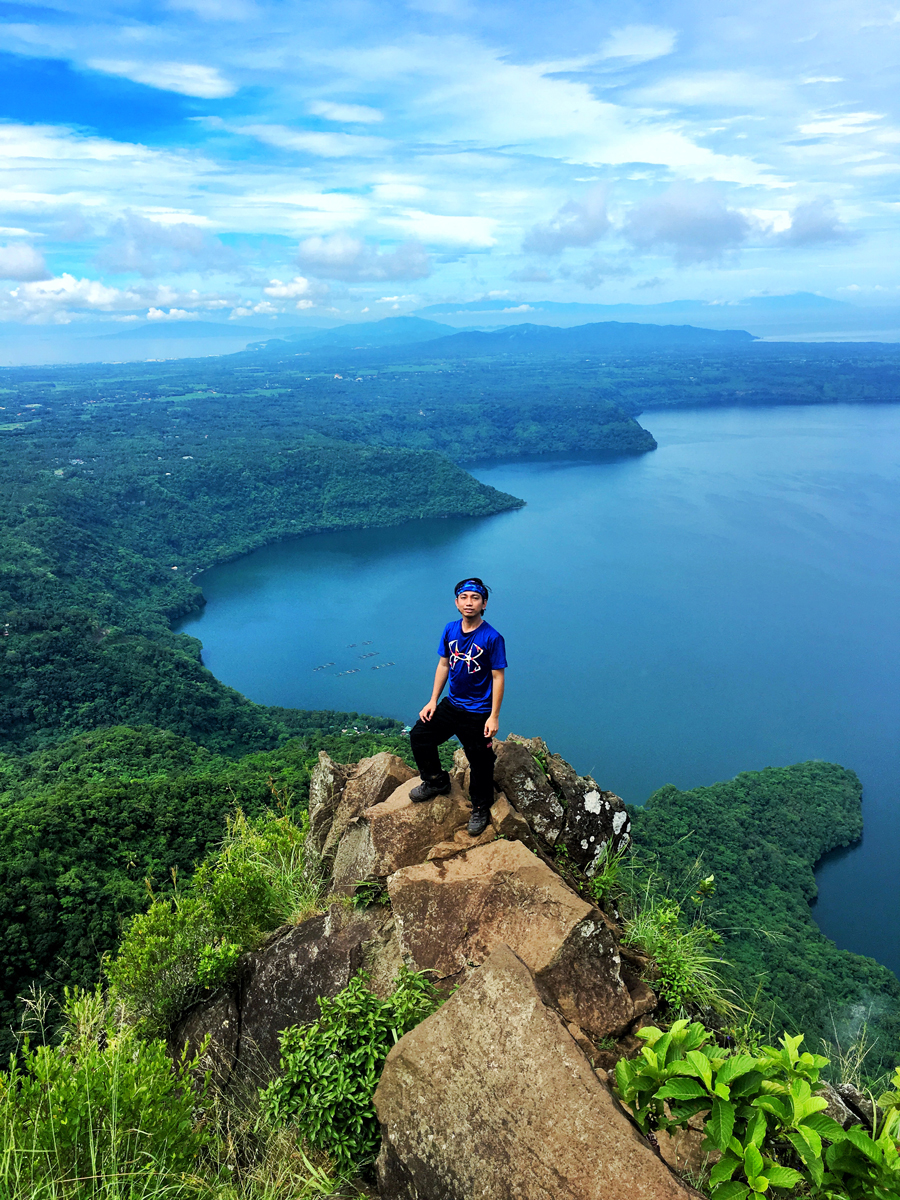 Later on we headed to the summit. Another rocky road. We rappelled to the steep ascents along the way. We held on to the ropes tightly while firmly stepping forward. It was quite fun and also made my heart thump, like when I was with you.
There was no clearing at the summit. Fog was all around covering the picturesque view of the lake. We went on the other side where a lona was spread on the ground. We seated there and then rested a bit. A charming lady we met earlier from another group took a picture with us.
Later on we took solo and group pictures at the summit. Rain suddenly poured. We wore our raincoats and then continued what we were doing. Few moments later we decided to descend and head to the grotto, our last stop. Intermittent drizzling and muddy footsteps ahead.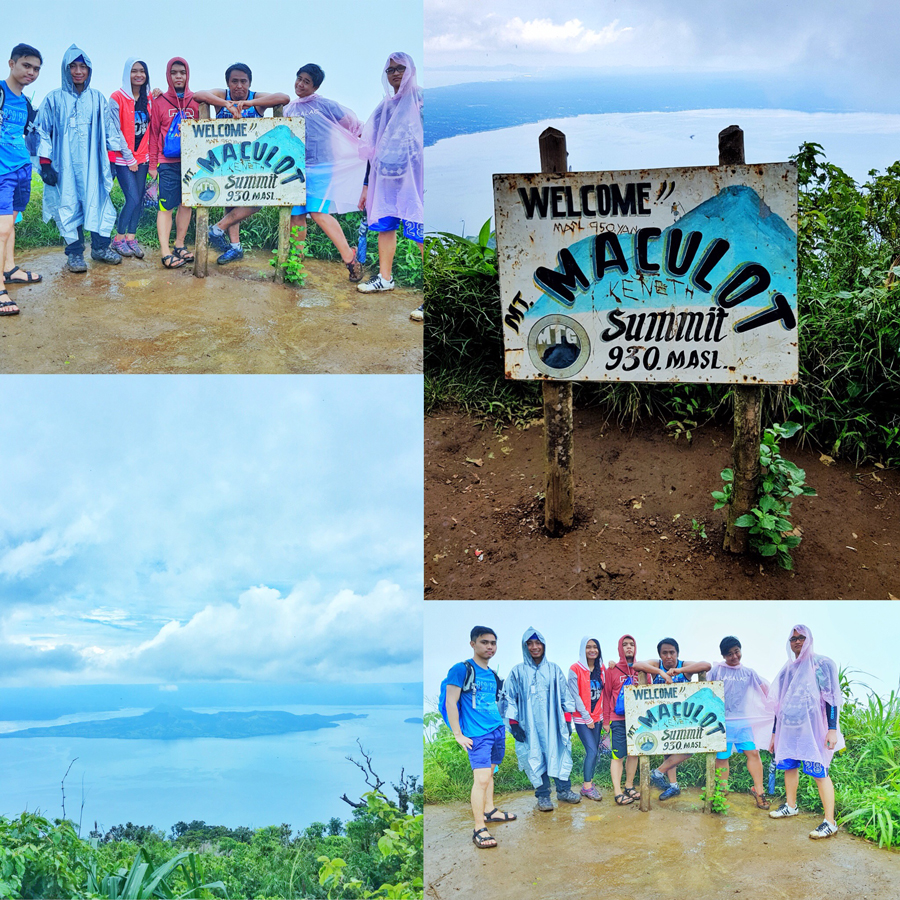 Random talks. Little chats. Quick updates. We try to reach out as much as we could, or rather as much as I could to them. Since I was no longer seeing them on a daily basis, I wanna squeeze any information they want to share. Haha. Five years, ten years from now or more, I'd still want to be close to them — hike, hang out, go to places. Aahhh. I'm just happy.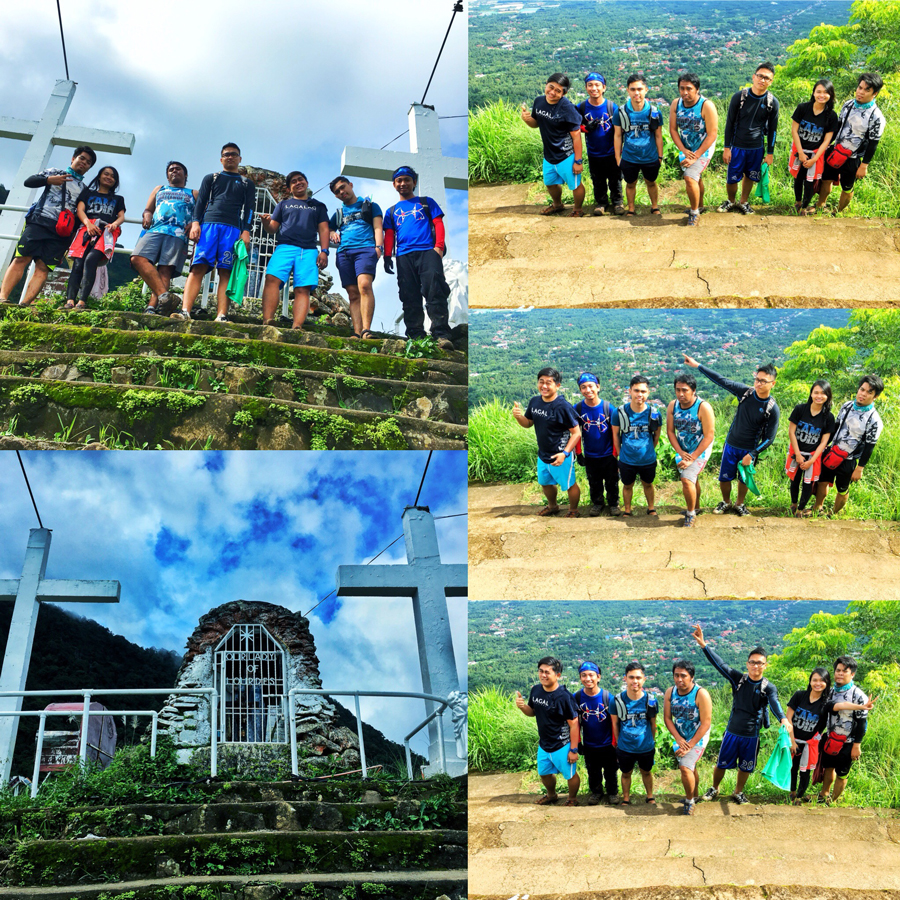 We reached Mama Mary's grotto in no time. Down below we could clearly see houses and buildings which look miniscule. From afar are the cities and other mountain ranges. Another mesmerizing view from the top of the mountain. This grotto is a popular destination for people who penitent during the holy week. Stations of the cross depicting Jesus Christ crucifixion were built along the way. I prayed to Mother Mary. I hope it will become true one day.
Cemented stairs made it easier for us to descend. It was a long way going down. Some went first and others just followed depending on our paces. When Hazel and Luigi catch up, Hazel told us that Luigi went rolling down because he slipped. Good thing he wasn't hurt badly. When we reached the end of the trail, we rode a tricycle going back to the site where we could take shower. Sore and starving.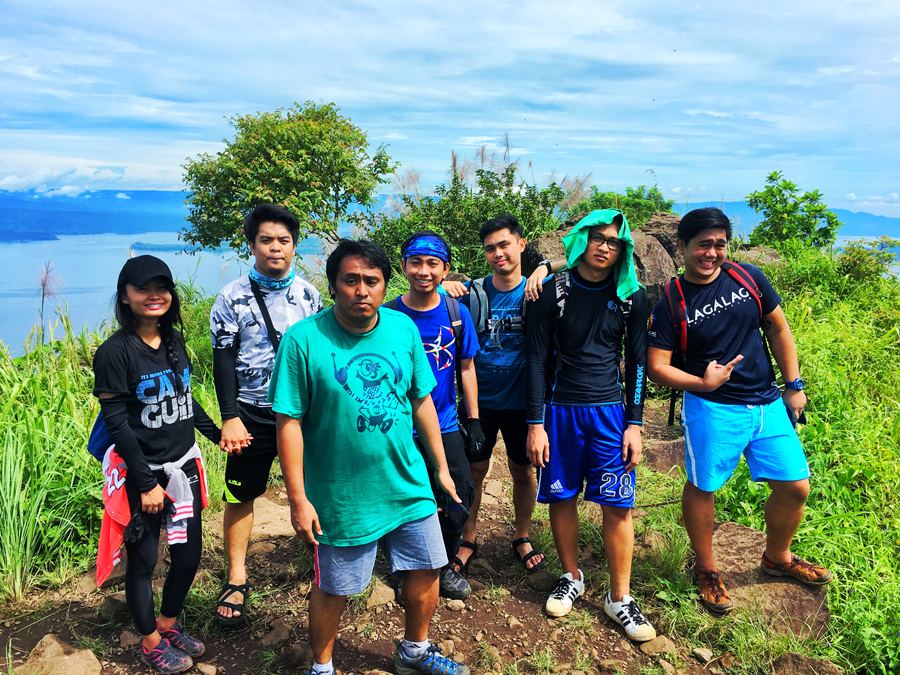 Then, we paid our tour guides. Fee was P600 per guide for five persons for the Rockies-Summit-Grotto traverse and an additional P100 for succeeding people. We ordered food afterwards. Lomi and silog meals were served. Full and ready to go home.
In the bus going back to Buendia, Mark said his phone has an IR receiver which can control any IR enabled device as long as its brand is supported. I said he try to change the channel of our TV but he was feeling scared. I've also though them how to edit their pictures using Google's SnapSeed app. So they were enhancing their photos while we were on the bus.
It was such a great day. Another planned event turned into reality. Til our next event!