One year has passed and a many things have happened. A lot of blessings came which I am really grateful for. From my work, money, health and wellness, travel and leisure, learnings and experience, family, friends, and property. And here are some of them:
Orthodentic Braces
January 31
I remember I was still skeptical whether to have braces or not. I think that my teeth are just fine and I did my best to take care of them since I was young. Moreover, it will approximately be two and a half years for it to be complete. Dang I can't commit that long! However, I just thought of the long-term benefits it will bring. So, I went on with the procedure and my teeth is now getting better. I'm grateful I made the right decision.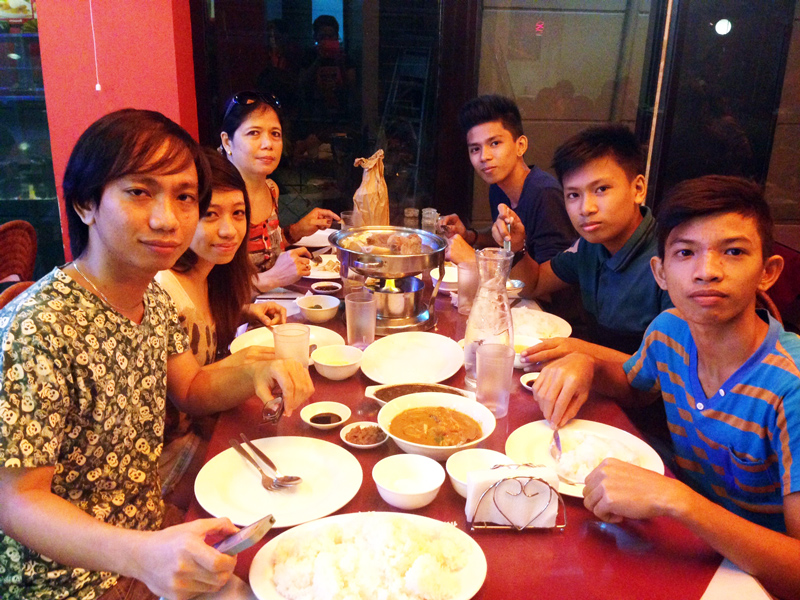 Family Runaway Trip to Tagaytay
February 8
My sibling, aunt, cousins and I roamed around Tagaytay. It was unforgettable as it was unplanned. We secretly and hastily flee away from home as soon as we get our chance. Then, we went to People's Park in the Sky, Sky Ranch, Summit Ridge Promenade, Our Lady of Lourdes Parish Church and Magallanes Square. I am grateful for a quality time spent with my family.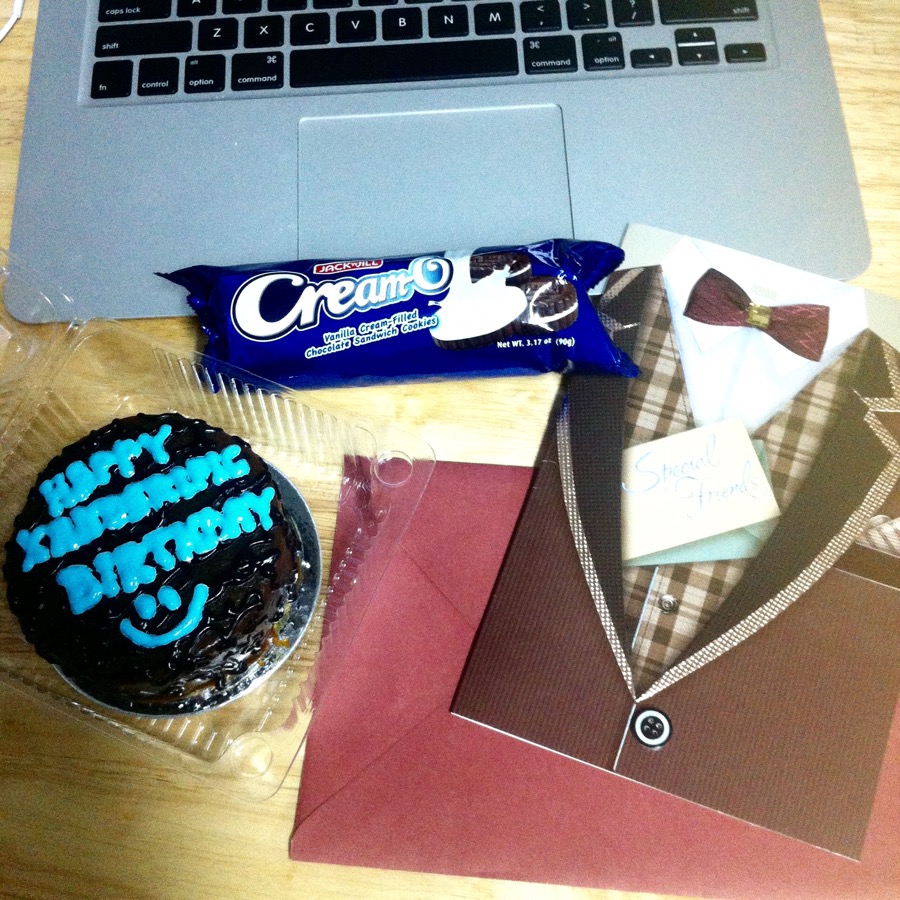 Birthday
March 6
I turned 23 and continues to become a better person. There were lots of realizations going on my mind about life. For instance, I should be more aware of my priorities and pursue them relentlessly. Focus on goals and rather than distractions. For another, saving a lot of money and spending it wisely are really important as it will, most of the time, determine how far I can go. Then, being thankful for everything is a key to a happier and more fulfilling life. I am truly grateful for these gifts of life.
Back pay
April 23
The right time came for the release of my check as a payment for me from my previous company. This event officially made me a millionaire! Lol. Well, my savings got happier. Then, it also enabled me to afford stuffs I needed or wanted to buy. I am grateful for the money.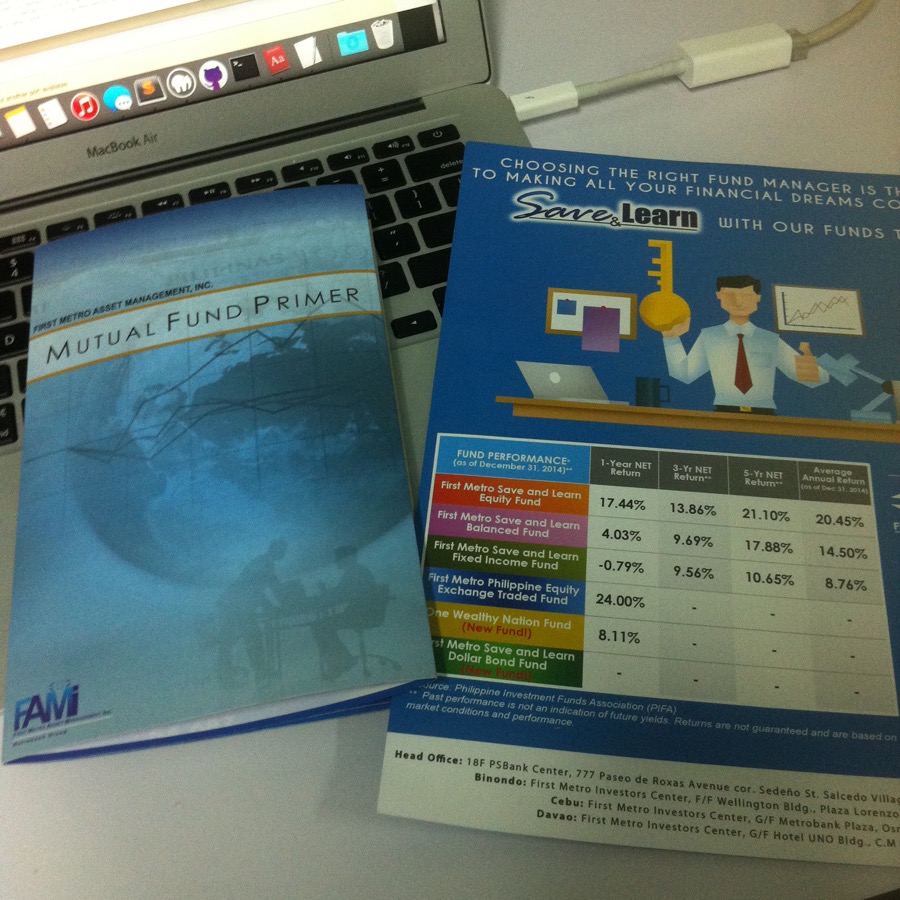 Opening a Mutual Fund Investment Account at First Metro Asset Management, Inc. (FAMI)
May 7
I want to mimic one of the things multi-millionaires do and that is to invest money. With this, I was able to know the tip of an iceberg in investing and how it works in the real-world. This is a step for me to learn how to make my money grow and work for me! Also, this was a way to test myself how committed I am in such trade. Well, I have to invest more money and time in such endeavour. I'm grateful I had such an enriching experience.
IELTS Review
May – August
English review for speaking, listening, writing and reading helped me prepare for my IELTS exam. Several coaches tought me their various techniques in answering questions correctly. With this, I have improved my communication skills and it boosted my confidence in using the english language. Truly, this training has been beneficial to me and will still be in the days to come. I'm grateful I have learned a lot.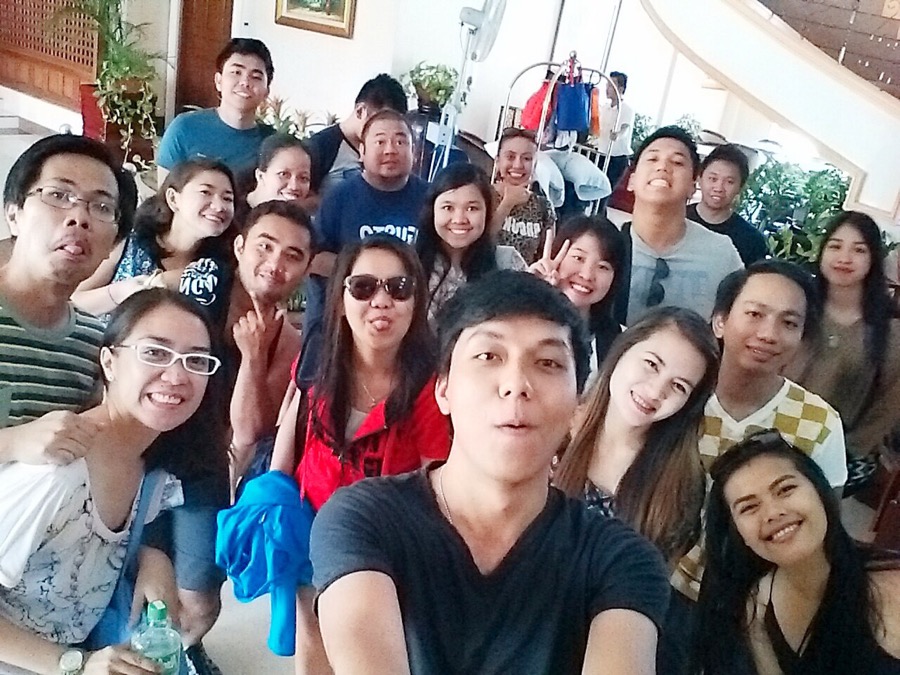 Estrellas de Mendoza Palaya Resort
May 30
I was with my Sysnet/Ideawurx friends and workmates when we embarked an unforgettable journey in Batangas. We got lost in the road as we relied on modern mapping apps on our phones which gave us inaccurate direction. Fortunately there are local people around the vicinity who pointed us towards the right way. We were able to reach the resort in time and enjoyed our stay there. We had plenty of games and talked about lots of random things. Overall, it was fun and memorable. I am grateful for the companionship.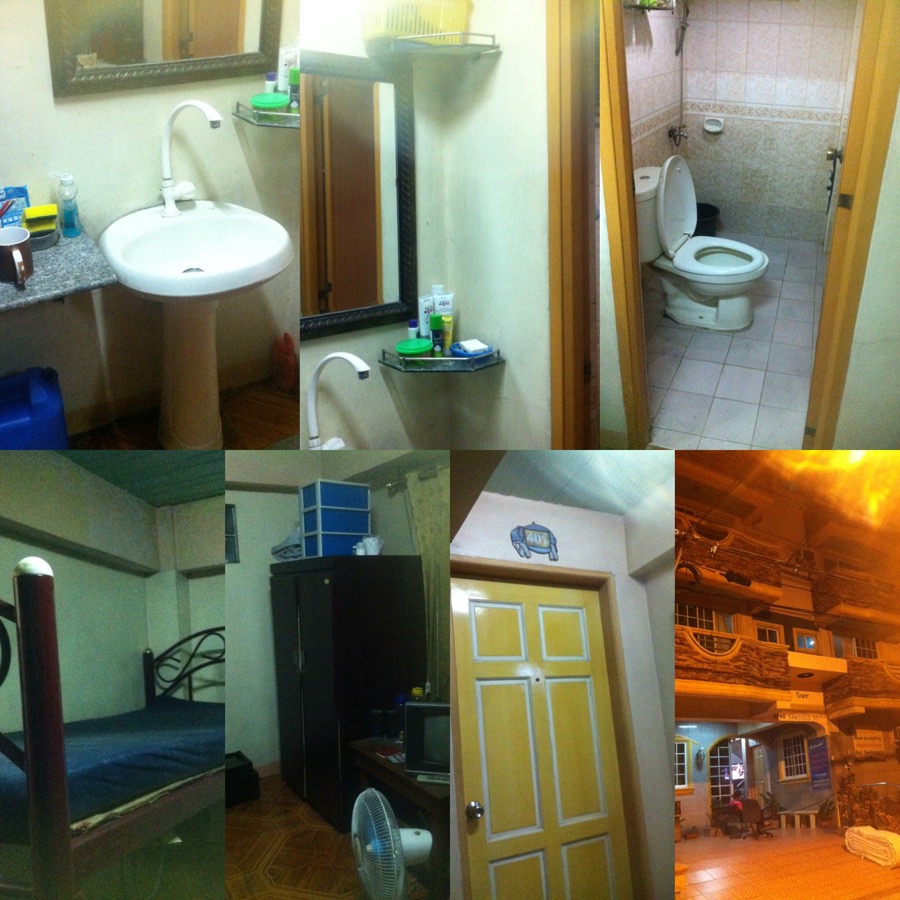 Louie Tower
June 24
I moved to a more spacious and well ventilated dorm. Refrigerator and microwave oven was provided (which I rarely use). In addition, there was also lobby where I can watch TV (which I rarely do). Then, there was also a wide rooftop (where I rarely go). Nevertheless, it's convenient to be here. Most of the time I spent here was for sleeping, taking a bath and sometimes eating. Fortunately my room mates are friendly and trustworthy. I am grateful for living in a comfortable place.
Fortrust Consultation
July 14
An education service who gave me a great deal on information on how to study abroad particularly in Australia. The whole process was discussed to me and I was also given an approximate timeline on how long it would take. In addition, my councillor also provided me a list of requirements I need to pass. I was so joyful that time. It is achievable and possible. With this, I am closer to set foot on the land down under. I am grateful for the counselling.
Acupulse CO2 Laser Skin Resurfacing
August 6
Long have I been wanting my acne scars to be gone. Remnants of my adolescence I hate. Fortunately there are ways to permanently remove them. One of it is by laser. It is quite a painful and costly procedure. Great thing was that I have the budget to go for one and experience how is it like. Well, my face was red for a week. After a fortnight, my skin was new. However, my scars are still there. I still have a long way to go to have that flawless skin. But I'm on my way there and I still have lots of chances. I am grateful for this regeneration.
English Exam
August 25 & 29
I was quite nervous that day but I never let my worries interfere with my exam. I focused as much as I could on answering the questions correctly. After 11 days, the results were released and I found out that I passed all of the four modules! Hooray! A relief and an achievement! This certification is a requirement to several institutions abroad. Moreover, it certainly strengthened my chances of migrating to Australia someday. I passed this exam and I am grateful for my knowledge.
Domain Renewal
September 14
It was a pleasant feeling that I was still able to maintain my ownership to the domain xanderlopez.com for three more years. I transferred the domain from iPage to GoDaddy for an affordable price. With this, I will still be able to post blogs and let the world know someone like me exists! 😛 I am grateful for this ownership.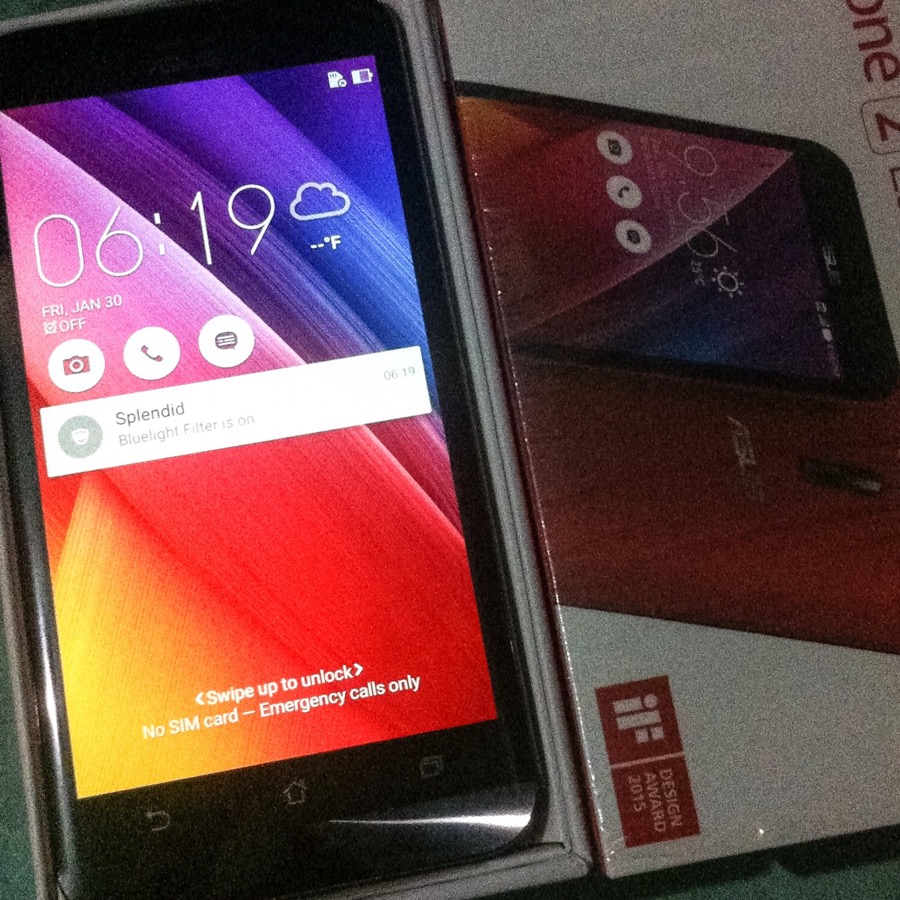 Asus Zenfone
September 17
A birthday present for my sister to replace her old phone, funded by me and my mother. Truth be told, this is the first ever phone I bought and first ever big gift for my sister. It was a smart choice as the reviews for this brand and model were positive. She was happy when she used it. I'm grateful for being able to give.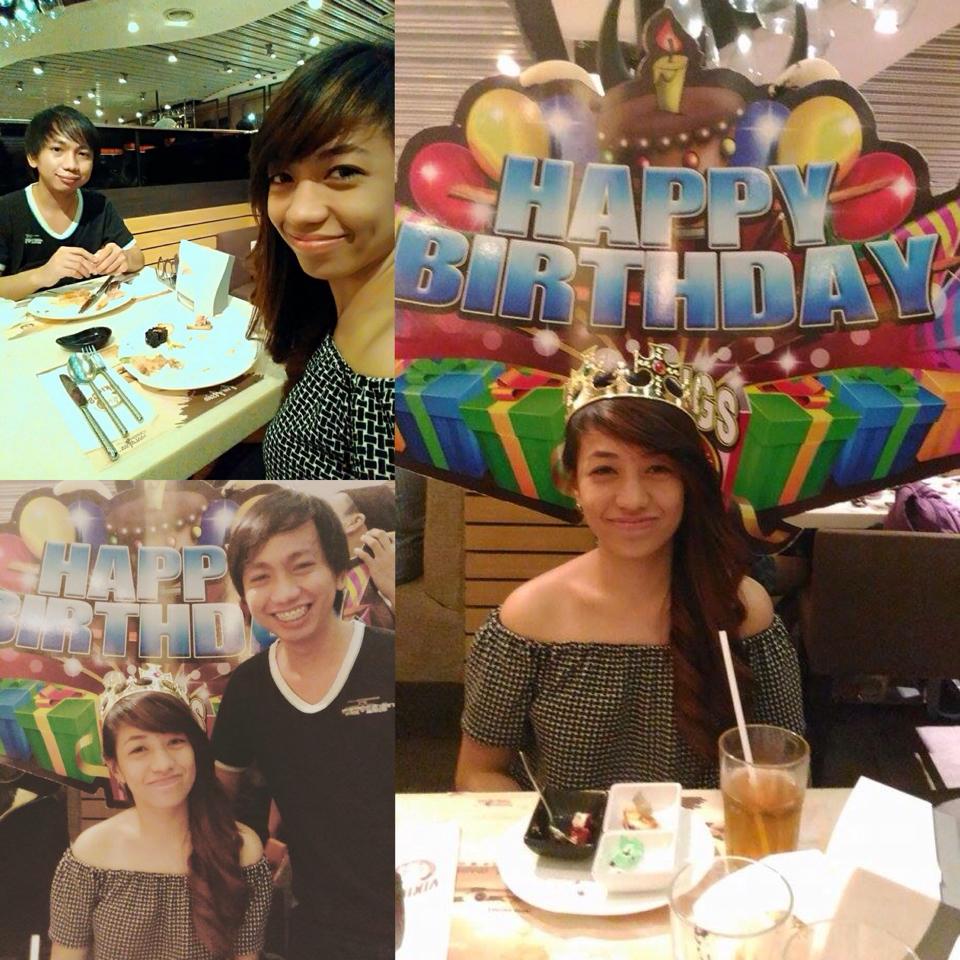 A Vikings Birthday
September 19
We celebrated my sister's birthday in Viking's Buffet Restaurant. It was just a rare moment for us to eat in a fancy restaurant and commemorate. We ate as much as our stomach could handle. Then, the staffs sang a Happy Birthday song for her and gave her a mini-cake. It was fun and we were full. I am grateful for the bonding and delectable foods.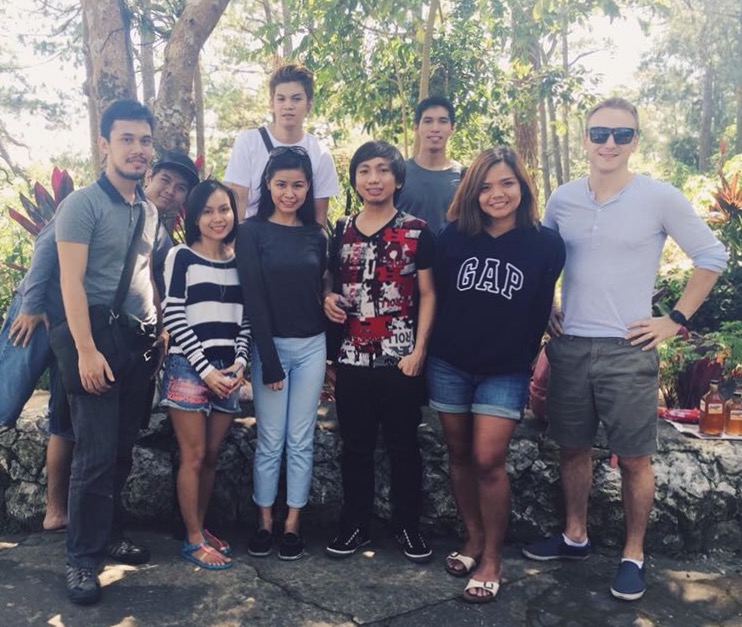 October Adventure in Baguio
October 9-11
My current company celebrated its anniversary at Baguio City. It was my second time there and it was great to be back. We held a lot of games wherein one of them left an accidental mark on the wall. It was crazy. We traveled along the scenic places of the city and enjoyed its natural beauty. Then, unexpectedly, I also had a chance to meet my cousin whom I haven't seen for a long time. Truly, what a memorable tour it was. I am grateful for the free travel and the chance to connect to a distant relative.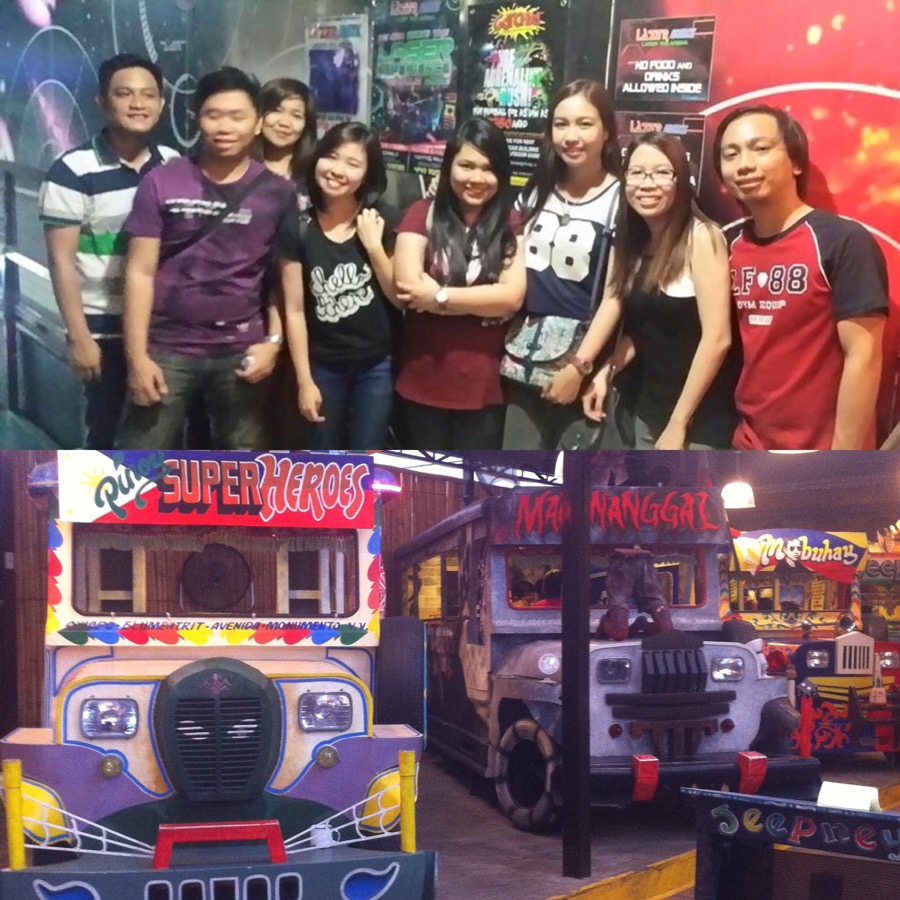 Laser Maxx / Jerry's Jeepney / Café
October 25
It was my first time to play a laser game. I was with my friends and together we fought against two other teams. In the battlefield, we had an electronic gun should be aimed accurately at the enemies body parts for points. Well, I thought 15 minutes was so short for this game but I was wrong. Running and shooting in a warm place made me tired. Nonetheless, I enjoyed the game. Later on, we ate at Jerry's Jeepney along Maginhawa St. Its customised jeepneys were its main attraction. The food was just fine. In the evening, we walked further and stayed at a café to eat and drink some more. I am grateful for the new and fun leisure activity.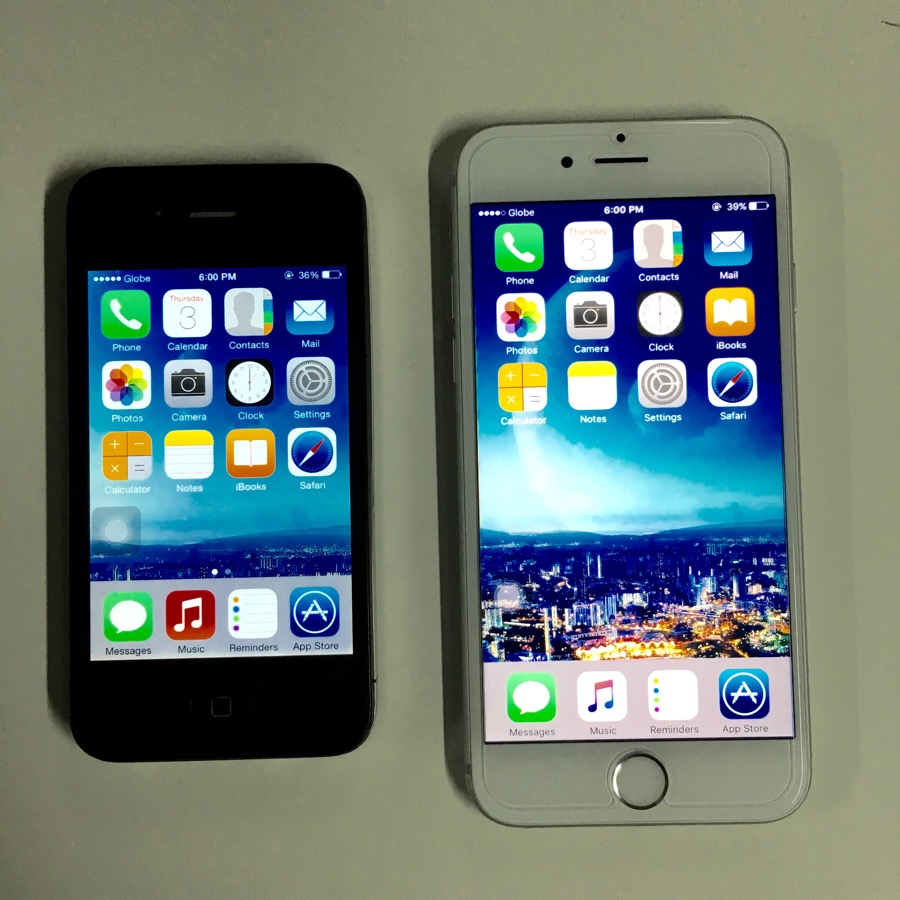 My New iPhone 6S
November 20
It has been five years since my mother bought me an iPhone 4. That was 2010 and I was still a student. Now that I am earning and saving, I think it is the right time to buy an iPhone 6S for myself, something that I will use for the next five years! This new phone is really sleek and I like it. I am grateful for this upgrade and to the people who made it easier for me to purchase this.
Throat Checkup
December 15
My doctor made a procedure wherein a camera went trough my nose up to my throat to thoroughly investigate what causes my coughing. It was quite painful and irritating but with this, we finally found out the real cause of my cough. It was because of acid reflux. I was sad. But on the good side, it is not life threatening and can be treated. In line with this, I was given a proper medication and was advised not to eat some foods. In spite of these, I am still grateful that I am already going well and I am also grateful for the free checkup and procedure.
Yuletide Celebrations
December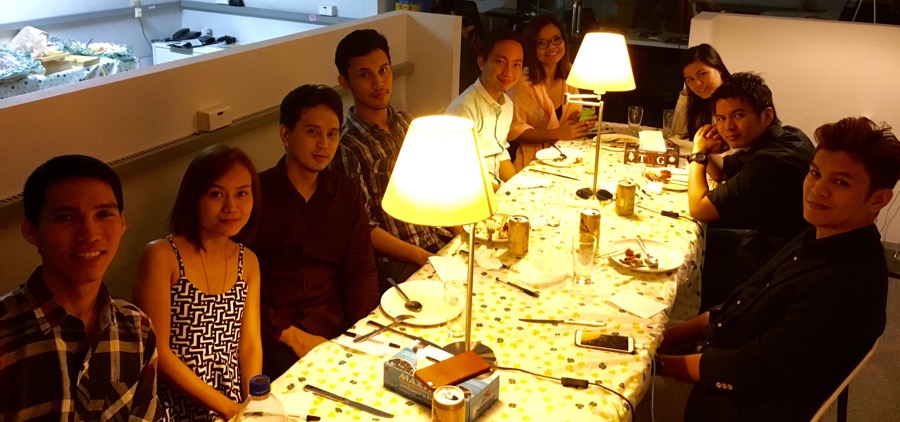 Pinion. A lot of foods was served and I have eaten as much as I could. Then, I received a wallet from our exchange gift. Later on, there was a quiz about general knowledge where I almost won. Moving on, there was also a prize for the employers who worked most hours for the whole year and still, I almost got it. Nevertheless, I enjoyed playing with the new Apple TV as it have several games. I wanted to buy one for our house. I am grateful for the time I had with my colleagues.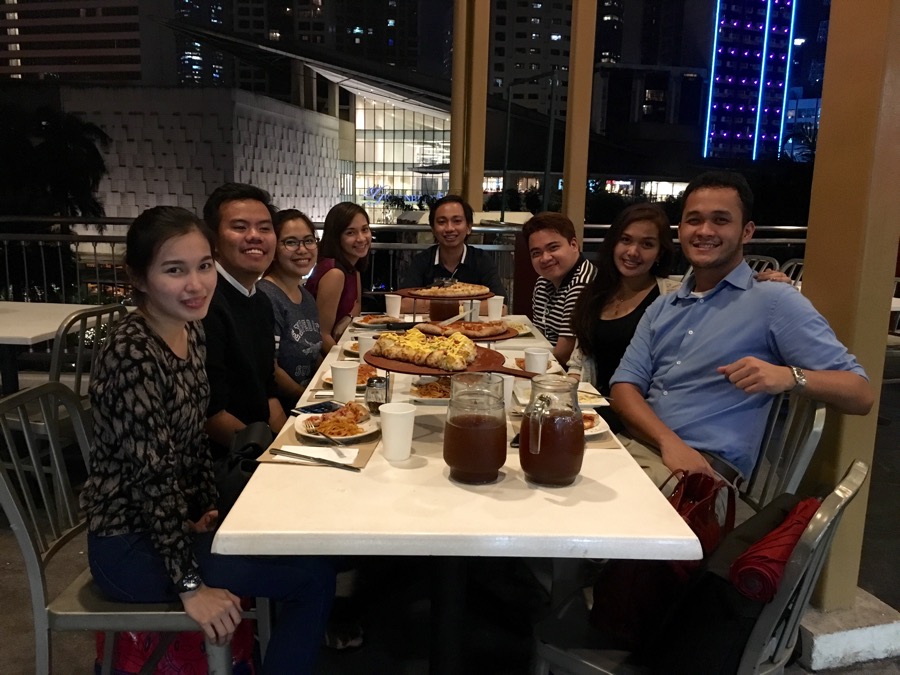 Travel Chenes. I was once again reunited with my college friends as we celebrated our christmas party at Papa John's in Greenbelt Makati.  We updated each other and talked a lot about the past, present and future events in our circle. I gave two minion balls and I received cash from our exchange gift. It was a nice feeling to have them still in my life. I am grateful for the long-lasting friendship.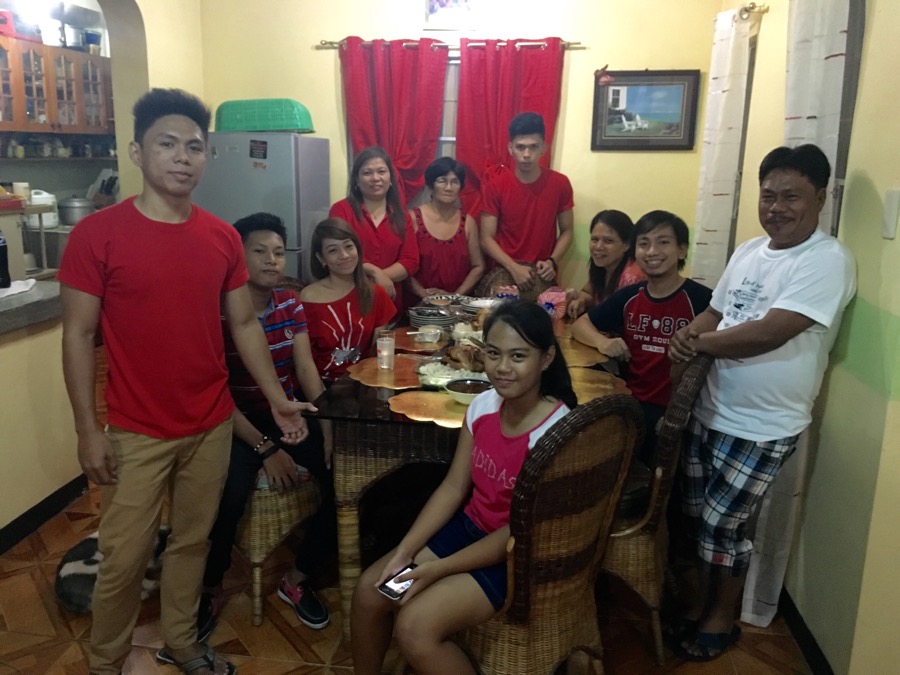 Family. A splendid time to spend with my family and relatives as we celebrate the Christmas day. We gave each other gifts and wished everyone a merry christmas. Together we ate delectable foods. I am grateful for my family and the time we spent with each other.
All Year
January-December
Money. Well, this is the year has been prosperous and my earnings and savings skyrocketed. My job and other sources had contributed grately to my overall wealth! 😛 With these, I was able to do a lot of things I wanted to do, purchase several goods and services, and go to different places with my family and friends. I am grateful for my earnings and savings.
Work. I am thankful to have a job which enables me to learn new things and lets me become a better web programmer. I gained experience and also met several amazing people. There were lots if issues but fortunately there are also lots of proper sources to answer them and people who I can ask for help. Thus, I am grateful for my work, my colleagues and the available resources.
Family and friends. I am blessed to have a supportive family and friends who are very kind to me. They were with me through my ups and downs. I appreciate the quality time they share with me and the unconditional love they give me. They are part of my success and I am really grateful for them.
Health and Wellness. I continue to strive for a better health and I think I am on the right track even though there are some unexpected happenings. Like before, I learned the hard way. But this I will remember as I grow old and will impart to other people with the same condition. Overall, I have a healthy body and mind, my immune system is strong and I am grateful for those.
I have a lot of things I am grateful for. Year 2015 has been really a great year. I wish that 2016 will bring more blessings and prosperity continues to come in.